Acting on Impulse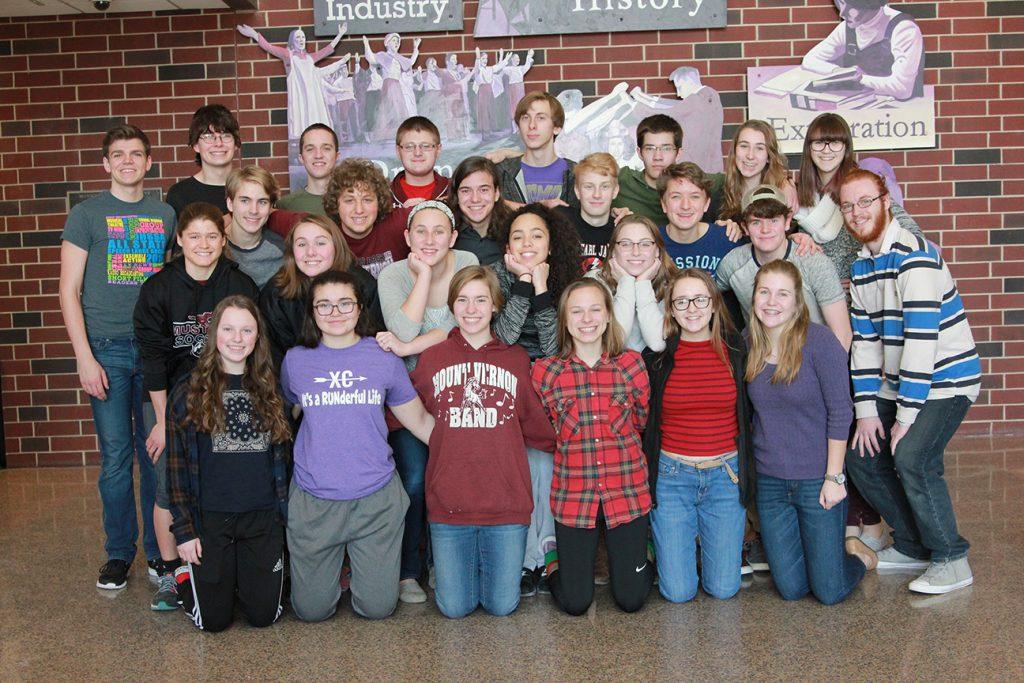 By Laurel Sherman
Tick… tock… They have two minutes to plan out their scene before they have to go out into the spotlight and perform for five minutes. Time is up.
Senior Aleck Krob did not expect to make it all of the way to All-State Speech at Iowa State University on Feb. 18 when he walked into the audition room and got assigned to be in improv. "I have never been really into acting but improv seemed like something that would be a lot of fun," said Krob. When Krob found out he would be in a group with sophomores Alanah Malone and Jackson Brus, and senior Fynn Utermark, a foreign exchange student from Germany, he knew it would be a great season.
To start the season, the WaMaC competition got canceled so the group moved straight on to Districts, where they got awarded straight ones for performing a scene about a cha-cha dance class. "During practices we prepare by playing games that improve our improvisation skills," Krob said. They continued on to State and received all one ratings plus two judges recommendations, enabling them to go perform at All-State.
Many people were surprised when they heard this improv group made it to All-State because they had multiple new members who had never participated in a speech event until this year. Utermark said, "In Germany, we have nothing like speech but I decided to do it because both of my host brothers are in it, along with friends."
Even though this improv group did not win the banner that is awarded to the best actors at All-State, they still performed well. Parent Mark Krob said, "They had a tough subject draw that didn't allow for a lot of physicality, but they worked well together." Overall, Mount Vernon High School students were very successful at All-State this year. Five different groups including  Improv, Choral Reading, One-Act, Mime, and Radio News all expressed their talents well while representing Mount Vernon and performing.