Block Schedules Improve Learning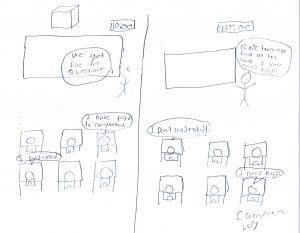 Opinion by Cameron Ling
The block schedule at Mount Vernon High School is a welcome change. The teachers had to be devoted to having the modified block because it conflicts with their years long schedule. They sacrificed their normal schedule to help us the students. The schedule has given  the students an opportunity to come in and get some help.
For all who don't know what the modified block schedule is, it is a schedule only run on Thursdays and Fridays. The classes break up into odds and evens. So on Thursdays the classes that will be run are 1,3,5,7 and Fridays 2,4,6. On Friday after all our classes are finished for the day, we have a "Skinny A" and "Skinny B". The skinny's are for teachers to claim you or for going into classrooms for extra help.
Now that we got how it works,  now let's explain how it has helped the students. The schedule really slows things down and can make things simpler. With having only odd or evens as classes you don't have to worry about all seven of your classes. It can really help by not switching from class to class, and changing subjects every 45 minutes. This give more time to comprehend what you are doing in class. This would be very helpful if you were to take a hard class. If you still didn't understand what happened in class you can always go in on a Skinny.
Because the block schedule is so helpful, we should keep the block schedule for future classes.