Haunted House in Linn County: Circle of Ash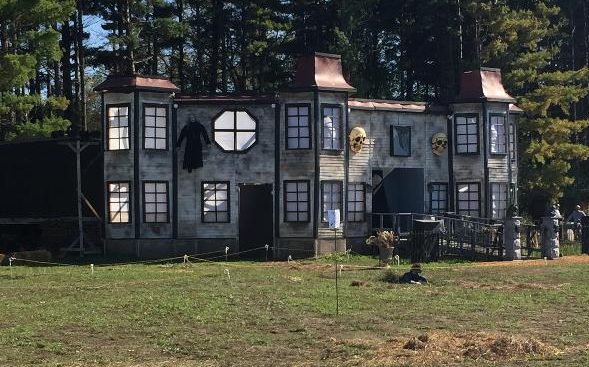 Review by Connor Bilden
The Circle of Ash haunted attraction is located in Central City on the Linn County Fairgrounds. The cost for admission is $20, which gets you into all three attractions. For $35 you can get the fast pass and skip all of the long lines.
In addition to the three main attractions there a few rides that you can go on they cost $5 each. The names of the rides are Shafted, Rigged, and Journey's End.
One of the main attractions at the Circle of Ash is an indoor style haunted house. As you walk in there is a big spinning tunnel leading into a dark hallway. The dark hallways lead into many different rooms ranging from decorated bedrooms to a bloody hospital room.
Another main attraction is called Frightmare Forest, and it's a dark trail that weaves through the woods where monsters await. On this trail there were a lot of good props that looked very realistic.
Lastly, there is a maze called Pandemonium which is filled with fog and flashing strobe lights. When you walk in it's so foggy that you can barely see your hand in front of you. You have to feel the walls in order to find your way out. Good luck!
When I was there I saw many different ages. I would recommend the Circle of Ash to grades 6-12 depending on how easily you get scared.