Movie Review: Sully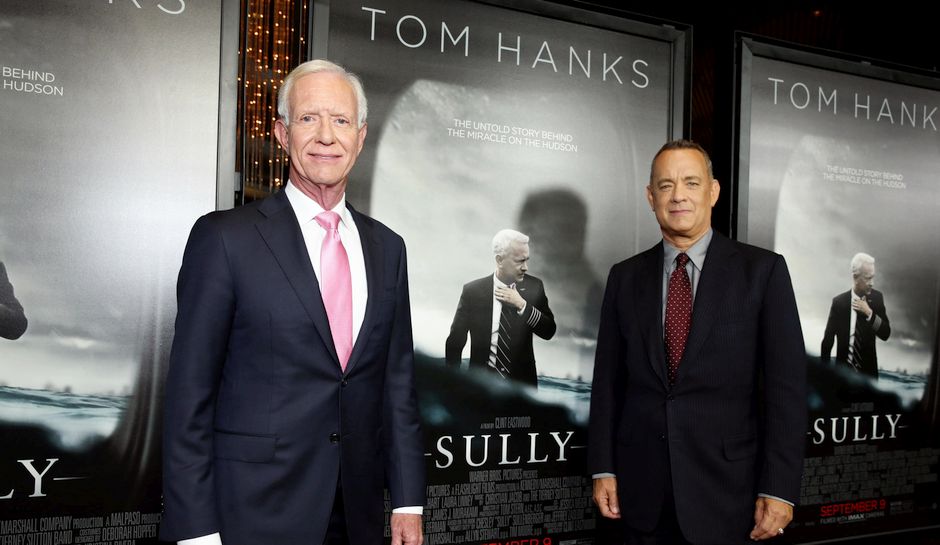 Sully: 8/10 stars
Lowdown: Protagonist Captain Sully makes emergency landing on Hudson River after striking flock of geese.
Rated: PG-13 for some peril and brief strong language.
Now showing at: Wehrenberg Galaxy 16 Cine, Marcus Coral Ridge Cinema, and Marcus Sycamore Cinema
By Jack Streicher
Clint Eastwood's new film, Sully, is based on the true story of the heroic acts of a pilot Chesley Sullenberger known as "Sully", who is played by Tom Hanks. Sully must make an emergency landing in the Hudson River after the plane strikes a flock of geese. Sully makes a phenomenal landing to keep all the passengers on the plane including himself alive. After this eye opening event, Sully becomes an icon all around the United States. During all this fame, an investigation is thrown against Sully, which could put a major dent in his ego, but even worse, his career.
Hanks was a great choice for the character of Captain Chesley Sullenberger,  because he looks and acts exactly like Sully. Creating a film of a true event was a great move too, because it shows people the facts of this event but in a more thrilling way. This movie is also significant because shines the light on a true hero that hasn't had any attention for years. Something else that was prominent about this movie was that it still had you hooked in, even though you more than likely know the outcome.
One disadvantage of the movie was its short length. The film was a total of 96 minutes which was way too short expectually since it was a true story. They could've put more scenes and facts that occurred during this event to bulk up the movie and it's time. The other con that I found in Sully was the plane crash. I felt like there would be long scenes building up to it and then long scenes during it but there was not. It was the complete opposite in my opinion. I felt like the aftermath was focused on more than the actual event. Don't get me wrong, the aftermath was an enormous addition to the movie and deserves to be there but the plane crash was the climax of the movie and needed to be extended. If the plane crash was extended then that also would have helped out my first dislike, the time.
In conclusion, Sully was a solid, eye opening film. I have a very slim list of movies I enjoy that aren't comedy and Sully made that list. Selecting Tom Hanks to play the role of Sully in this film was a grand slam. Clint Eastwood brought this piece of history back to life presenting it exhilarating way. Overall, Sully shines light on the protagonist of the film, Captain Chesley Sullenberger, and his heroic act that saved hundreds of civilians.