Kindergarten Circus Video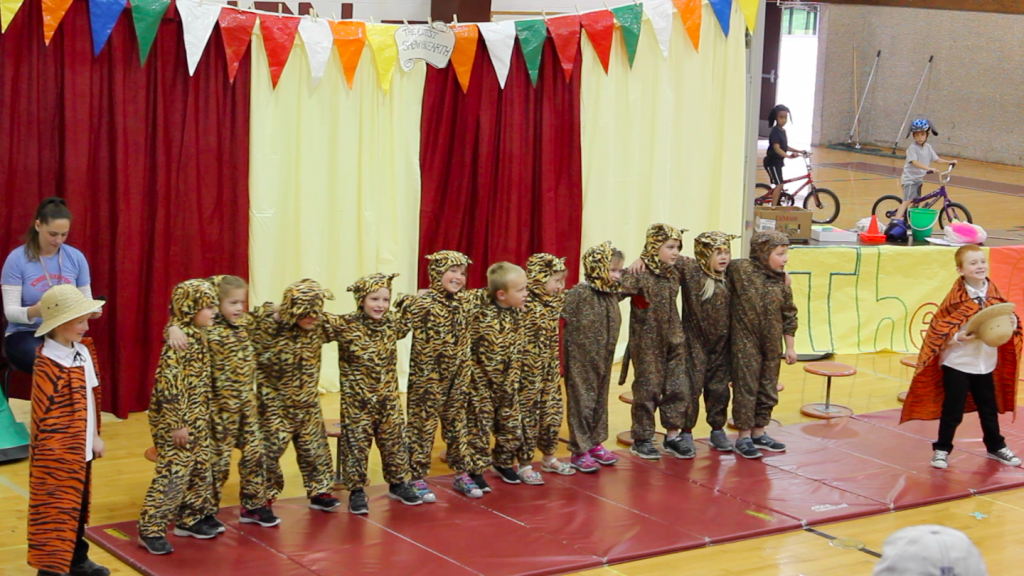 By Bailey Priborsky and Grace Pelley
Starting with the menagerie of animals parading through the big top on Friday the 13th the Kindergarten Circus kicked off in a marvelous way. The vendors appeared and offered the audience freshly popped popcorn. The ringmasters then entered the arena and announced the beginning act. Walking in a line dressed in colorful motley the clowns performed for the audience by playing around with their squirt guns. After the clowns exit they are followed by a collection of animal performers such as: elephants, tigers, dogs on bikes, and snakes. There was also an array of acrobats, hip-hop dancers, and body builders. At the end of the performance the applause rang from the rafters.
Starting over 30 years ago the Kindergarten Circus was performed in individual classrooms, but has progress to being performed in the big top located within the Middle School gym. Parents of performers come to watch their little stars shine. The show was a big success after weeks of practice. This is a fantastic tradition that kindergarteners have done for years, and will continue for many more in the Mount Vernon School District.
Watch this video about the circus, including interviews and footage from the show, created by Ryan Williams, Ian Bootsmiller, Bailey Priborsky, Kelsey Shady, and Grace Pelley.