The True Purpose of Sports
By Alyssa Maddocks
For most athletes, we can look back and reminisce on our journey through high school sports. We remember our teammates, we remember our coaches, and we remember our season's greatest highs and lowest lows. As we continue on this journey through life, we, as athletes, realize that we have developed concrete core values that only these incredible sports could have taught us. We realize that we have created unbreakable and indescribable bonds with the teammates we played with. The coaches that we looked up to have become some of the most influential people we will ever know. And the sports that we played – well, those may have just changed our lives.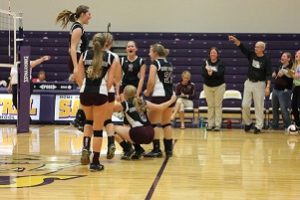 When we look back on our high school athletic careers, we will remember the memories and the relationships that we formed along the way. We will remember the pure, everlasting joy of hugging our teammates after qualifying for the state tournament. We will remember the tears pouring down our cheeks after the final buzzer of the season is blown and the tough pats on the back given by our approving coaches. We will remember the pre-game songs and speeches and the post-game handshakes. Most importantly, we will remember the late night food runs after tough games, we will remember the team bonding all-nighters, and we will remember the post-season banquets filled with tears of a season ending way too soon and the joy of looking back on a season we can be proud of.
Our softball team will remember the spit ball competitions on their way home from far away games and their late night team bonding adventures at the train bridge. They will remember the incredible taste of chocolate milk and bananas after a long and difficult early morning agilities session, and they will remember celebrating with their teammates after beating NE Goose Lake in the regional finals. Our football team will remember breaking through the banners on their home football field and being engulfed by the deafening cheers from the crowd. They will remember their pride after beating the heavily favored Anamosa in the last round of playoffs, and their pre-game butterflies while warming up for their first game in the Uni Dome.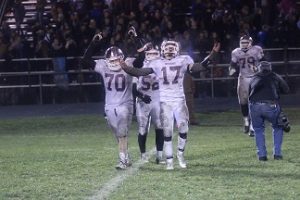 Contrary to popular belief, we will not remember our statistics throughout our seasons. We will not remember our win-loss records, nor our conference leading statistics. We will not remember our scores or our awards – we will remember our laughs and our tears shared with teammates who have become forever friends.
Throughout the early morning practices, the seemingly never ending conditioning drills, and our toughest wins and losses, we have developed our own sets of core values. We learned how to work hard and how to fight. We learned how to never give up. We learned how to be selfless. And most importantly, we learned how to become a part of something so much bigger than ourselves.
Not only are we learning valuable lessons through sports, we are experiencing the benefits of being a part of a team. We are learning how to put our selfish desires aside and work for the good of a team. We are developing the deepest relationships with our teammates; teammates who became family within a couple months. Teammates who we went through the dramatic ups and downs of every season with, who became our support system through the toughest times, and teammates who we owe all of our success too.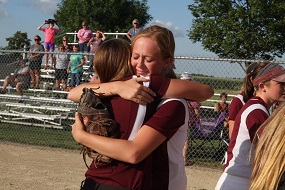 We will look back on our lives and treasure the moments that we spent as athletes at Mount Vernon High School. We will share stories of our coaches, our teammates, and our greatest supporters throughout the roller coaster ride of high school athletics. Looking back at our careers, we realize that the true purpose of sports lies not in the wins or the loses, the successes or the failures, or even in the championships won or lost. The true purpose of these sports lies in the memories that we made and the relationships that we formed along the way.