Boys and Girls Cross Country Teams Headed to State!
Both the boys and girls cross country teams are District champions after the Washington 3A District XC Meet held today at the Washington Golf and Country Club.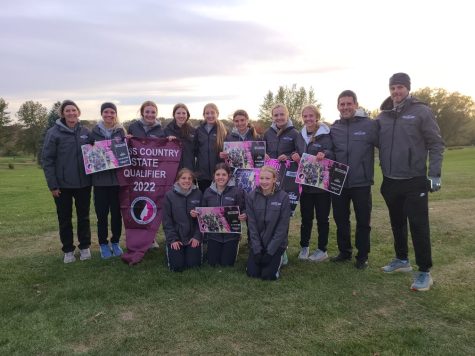 For the girls team, four members placed in the top 10: Lourdes Mason came in 1st with a time of 18:38.647, Laura Swart placed 4th at 19:22.397, Emrie Johnson was 5th with a time of 19:39.447, and Kiersten Swart was 9th coming in at 20:10.453. Haley Bock, Gabby Moehlman, and Edith Dawson rounded out the team.
The boys were also impressive, with Grady Olberding placing 6th with a time of 16:39, Klayten Perrault was 9th at 16:44, and Dawson Scheil was 12th at 17:06. Also running for the District Champion team were Junior Krob, Wesley Sadler, Seamus O'Connor, and Zach Fall.
Coach Kory Swart posted the happy results with photos on Twitter.
The co-ed Iowa State High School Cross Country meet will be held  Saturday, October 29 (3A, 4A) at Kennedy Park in Fort Dodge.