The History of Mount Vernon High School Theater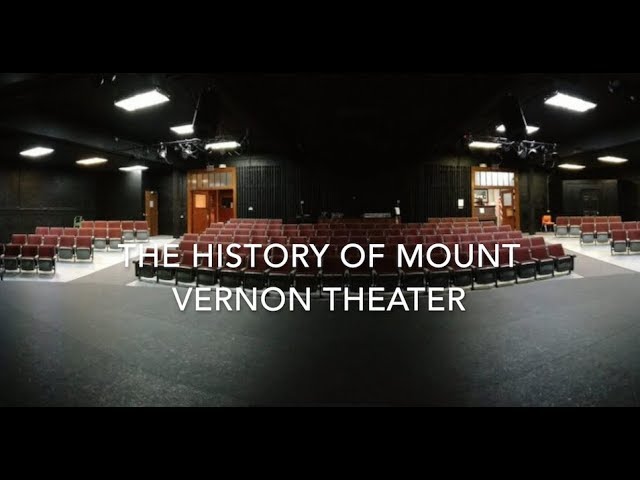 Story by Alex Deeb

Mount Vernon theater has always had a successful program especially of late; however, the recent successes can easily overshadow the historic past of the program. Taking a dive into the history of Mount Vernon theater, one can find the foundation for all the recent success.

Gladys Rife, director from 1958-1979, can be credited with building the program. As actress Kim Benesh ('85) said, "She was the foundation of all things theater in Mount Vernon."
Rife's son, actor John Rife ('60) said, "She just got people involved." Obviously, the first in building any quality program is the numbers, and Gladys Rife was able to recruit countless students to the program.

Shortly after Rife's retirement in 1979, a new director would have the pressure of continuing to build the program and follow the success of Mrs. Rife. That director was former Mount Vernon student and actress Maggie Ellison ('62). Directing for 25 years, Ellison continued to grow the program and its success until her retirement in 2008. She directed Mount Vernon standout talents such as Jeff White ('08), Alex Morf ('01) and Kristin Stewart ('01), all of whom have successful professional acting careers. Paul Morf ('90) who acted under Ellison said, "She did the fall play and the spring musical every year, and she really made a big impact on my life."

Ellison handed the reins over to current director, Tom Stephens in the Fall of 2008. Stephens has been able to continue the success and growth of the program with plays selling out, and the number of student participation growing. When asked about the current success Stephens replied, "I've got to give credit to the other staff who work on the productions, the parents for supporting the productions and the talented students."

As Mount Vernon theater continues to grow and move forward all signs say the program will continue its success, especially since the new auditorium increases the potential of what the program will be able to do. Director Tom Stephens expressed his excitement for what the new auditorium can provide, "It will be truly transformative for our program." In addition to seating around 800, about double the number of the current auditorium, the building will provide additional amenities to enhance productions.