College is a Valuable and Accessible Experience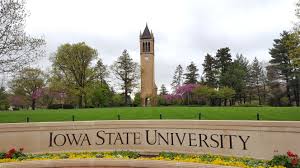 Opinion by Brandon Fishbein, MVHS Class of 2017
Many students ask themselves "What am I going to do after High School ends?" I myself asked the same thing my senior year of High School at MVHS. I decided that I would pursue higher education, so that I could achieve my dream and be successful later in life. I am pursuing a degree in Aerospace Engineering at Iowa State University, and so far I've had a lot of fun at college. Pursuing a college education may seem hard at first, but in the end having it is extremely valuable. Having a post secondary degree looks really good on a resume, but it also makes you more valuable to a future employer as opposed to someone without a college education.
As a current college student, my experience so far has been great. Before attending college I was very worried that I'd get home sick in the first few weeks, but I didn't get home sick at all. As soon as I was on my own I felt like I had so much freedom to do what I want with my education. Living in the dorms was one of the best decisions that I made because living with someone that you've never met before is pretty fun, as long as the pairing system works. The university tries its best to match you with someone who has many of the same interests as you, and I was fortunate enough to be paired with someone who has many of the same interests so we get along great. The rest of my floor is also really cool and we all get along great. Living in the dorms is a great opportunity to make new friends, and making study groups. I don't know what I would have done without the friends that I made. The only thing that I worry about at college is my class work. I don't have to worry about how I stand financially because I took the time and effort to find and apply for scholarships and grants.
Many students think that going to college will cost too much, so they end up with a high school diploma and a very limited range of jobs. Getting a college education is not out of reach for anyone who really wants it regardless of the cost or if they can afford it. With every college there are many different opportunities to receive grants and scholarships, but not everyone takes advantage of these opportunities. There is over $2.9 billion in grants and scholarships that goes unclaimed every year, because students either don't think they stand a chance at getting these grants and scholarships, or they just don't want to put forth the effort to apply for any of the many grants and scholarships. If someone really wants to go to college but thinks it's too expensive, then they should look at some of the grants and scholarships that are available through the college or from other sources. It is entirely possible for a student to pay their entire college tuition with grants and scholarships, but that can only happen if they put forth the effort to find these opportunities. It's also a good idea to look for these opportunities early because applying for scholarships and grants can take some time, but spending about an hour or two looking for and applying for grants and scholarships every day will greatly increase the likelihood that you will get almost any grant or scholarship that you apply for.