Mount Vernon Throwers Have Successful Weekend at State Track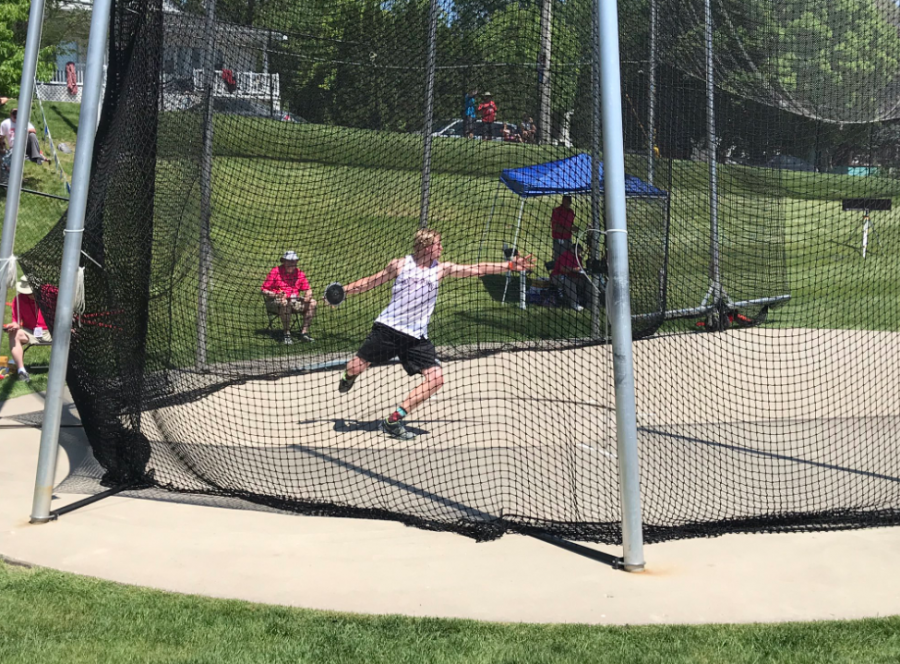 Aydan Holub-Schultz
May 23, 2019
The Mustangs ended the track season with two state titles, both in class 3A discus.
Lily Meester started off the weekend with state championship in the discus, throwing 130-1 feet.  few hours later Matt Vislisel was crowned 3A state champion with a toss of 174-01 feet, out-throwing his closest opponent by eleven feet. Cooper Becthold placed eighth in the discus throwing 148-06 feet. That concluded Thursday's session of state track for the throwers of Mount Vernon.
Friday started off with a rainstorm filling the shot put ring with water, meet officials were forced to sweep water out of the ring with brooms. That didn't slow down Meester or Becthold. Meester placed fourth with a throw 37-04 feet, Ketchum had a throw of 34-04 feet and did not place. Becthold placed seventh with a throw of 50-07 feet, while Vislisel threw 48-03 feet and did not place.
Last year Meester placed fifth in class 3A. She has had experience throwing at this high level of competition as she has also qualified for the Drake Relays.. "It was a lot more stressful this year, last year was my first time and I didn't think I would have a shot of winning. But this year I knew I could win it which made me nervous. I knew that if I threw 130 feet I would be in a good position to win it all, " said Meester.
After last track season she had to have knee surgery to repair a piece of cartilage that was breaking off from her bone. "This year I knew I would do better than I did last year because I didn't have any problems that would hold me back," Meester said. Meester had the piece of cartilage removed, the doctors then drilled holes in her bone so it could heal faster and better.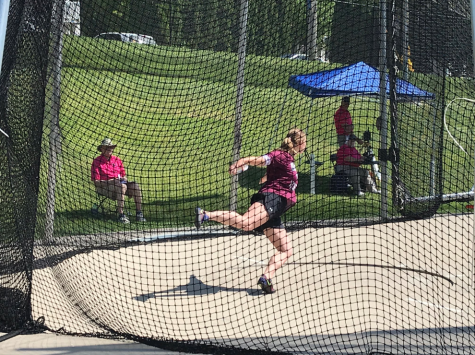 "It was really exciting to hear my name called as the state champ," Meester said. "I was really happy that I won. All of those long practices had finally paid off. Next year my goal is to go back and throw even farther."