Journalism Students Win National Awards
April 19, 2019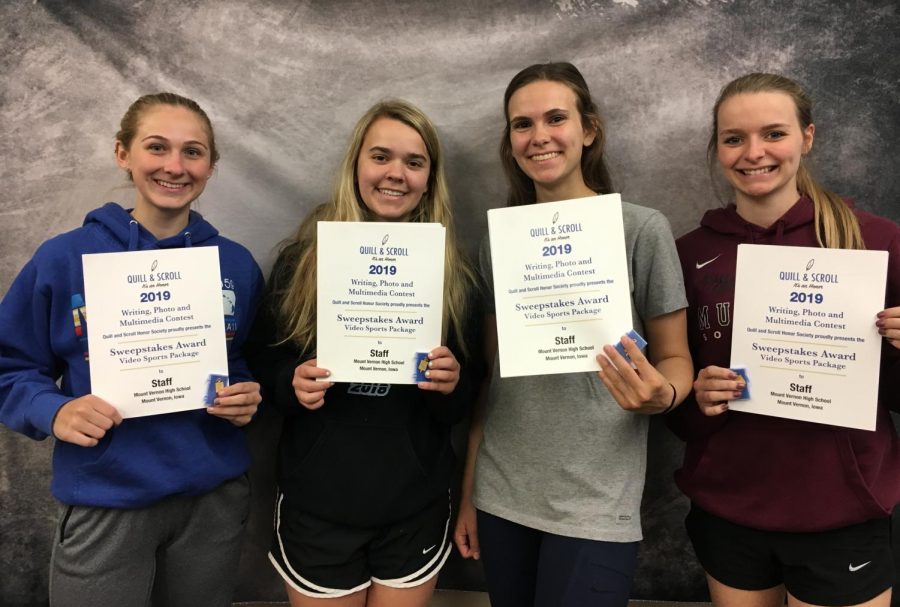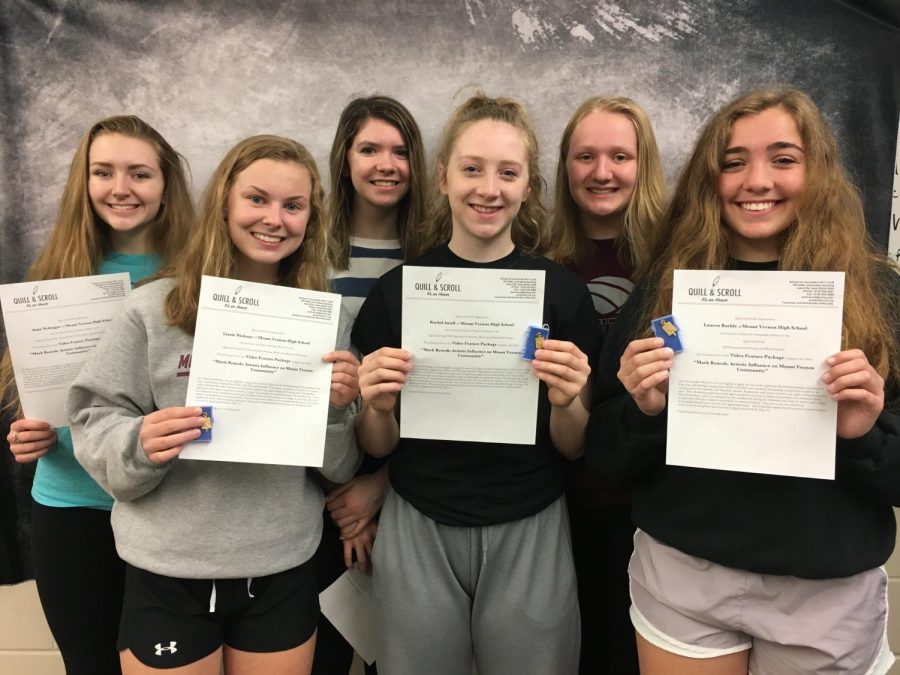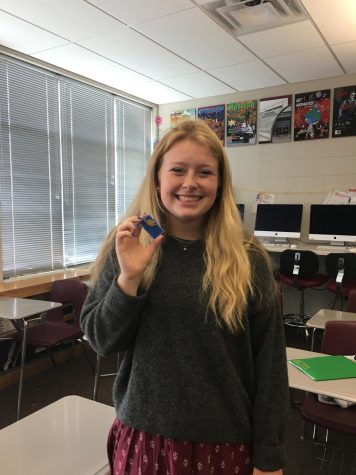 Two groups of Mount Vernon journalism students won national awards in the Quill and Scroll Writing, Photo, and Multimedia Contest for their work in the video documentary J-term class.Students from five countries submitted 2,486 entries over all 30 categories, and judges chose 268 winning entries produced by 319 students, or National Winners. Every winning entry earns a Quill and Scroll Gold Key.
Taking first place (called sweepstakes) in the Video Sports Package was a video about retired volleyball coach Shirley Ryan. The creators of this video are Kendra Streicher, Reagan Light, Caroline Voss, Caitlin Babcock, Mattie Hansen, Lauren Hauser, and Catherine Yeoman.
A video about middle school art teacher and Mount Vernon graduate Mark Benesh won third place in Video Feature Package. The students who created this video are Anna Nydegger, Lizzie Niehaus, Madi Cranston, Rachel Axtell, Mazie Rubner. and Lauren Burkle.
Also, Maddie Naeve won second place in the Quill and Scroll Yearbook Excellence Contest for Photo Illustration for her design of the senior superlative backgrounds in the 2018 yearbook. https://quillandscroll.org/2018-yearbook-excellence-contest-winners/