Just Keep Running
Hang on for a minute...we're trying to find some more stories you might like.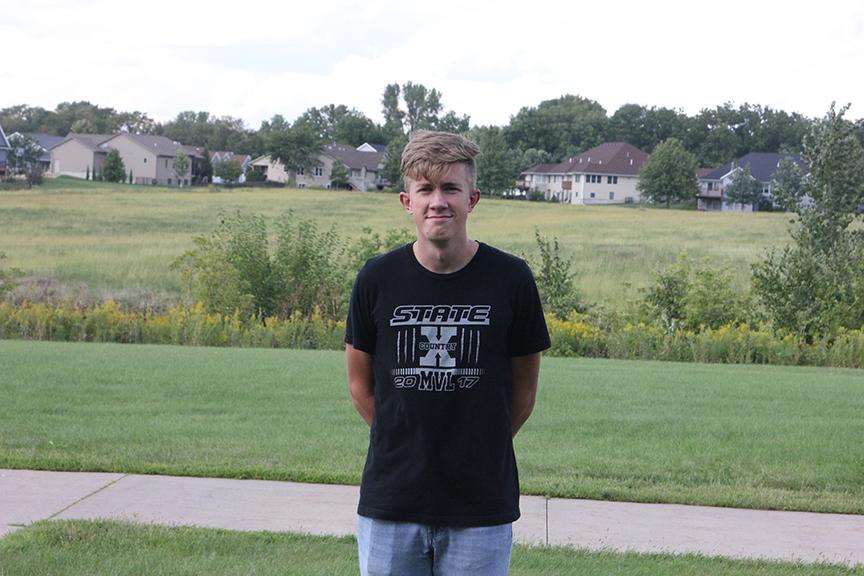 By Max Rechkemmer
At Mount Vernon High School, Caden Eskelsen is known for his ability as a runner. He started running at the age of seven when he began going on runs with his mom. He became motivated to enhance his skills when he found out that his sister was faster than him. "It didn't take long for me to be faster than her," he said. That year Eskelsen participated in his first 5K and never looked back.
Since then Eskelsen, a senior, has run countless 5K's and races in cross country and track, four half marathons, and one 12-hour race where he nearly passed out. One of his accomplishments includes getting fourth at state cross country last year along with the rest of his team.
Eskelsen enjoys running the most in the fall when it is cooler and there's some wind. But when the snow begins to fall Eskelsen can still be found running complete with frozen eyelashes and icicles hanging from his hair. One time Eskelsen went for a run in the winter and forgot his gloves. "When I got home, I couldn't move my hands for an hour," said Eskelsen.
He will also run at night sometimes, and on one occasion Eskelsen was running when a truck pulled up next to him and yelled, "Run, Forrest run!" and then proceeded to floor it and drive away. Eskelsen's most interesting running memory was the Prairie meet this year when it was so hot that 18 people were hospitalized and 32 were treated for heat-related illnesses. According to Eskelsen, if it wouldn't have been for the  255 miles of running he did this summer he would have likely been on his way to the hospital as well.
On any given week Eskelsen will go for a run about six times. The amount he runs depends on if he is in season or not. During cross country or track season he will run about six miles a day and in the summer it could be anywhere from seven to eight miles or more. Most people just think he's crazy for running as much as he does, but he says it can give you a great feeling of accomplishment when you get back from a long, hard run.
For some, going on a run would be the last thing they would do and for others it's just a hobby. But one thing is clear, for this individual it's a lifestyle.