Mini Mustang Cheer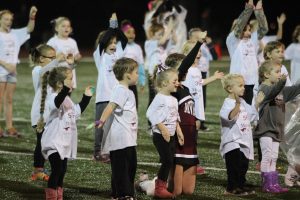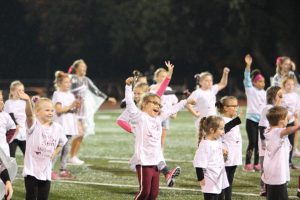 Story by Catherine Yeoman.
Mini Mustang Cheerleading is an annual fundraiser for Mount Vernon High School Cheer. Ever football season, kids of ages from pre kindergarten through fourth grade participate in a two day camp put on by the cheerleaders. During the camp, the cheerleaders teach the Mini Mustangs three different cheers and perform at halftime at a home football game.
The high school cheerleaders really enjoy working with the younger kids, "Working with the kids was absolutely amazing, it was the best part of my day. The kids loved being with us and were very excited to learn cheers," Senior cheerleader Emily Friedman said. You can really tell that the little kids have fun participating in Mini Mustang Cheerleading by the smiles on their faces when they perform in front of the community.