What Did You Think of J-Term?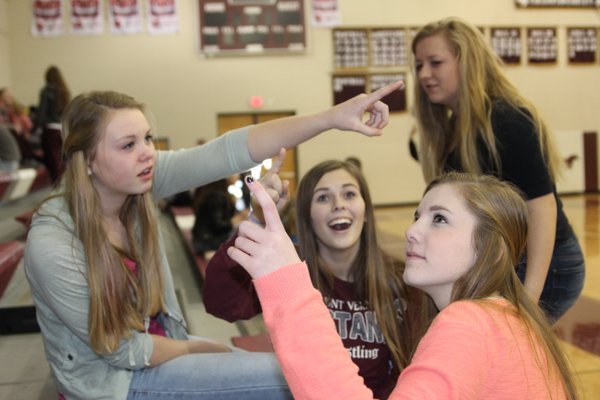 Marissa Cranston, Grace McCollum, and Destiny Wood ask students about their experiences in Mount Vernon's first ever J-Term in the video below. They also conducted a survey and share the results of the survey of the sophomores, juniors, and seniors (Who were allowed to choose their classes.)
Results were very positive. Out of 252 students in grades 10-12, 212 said that J-Term should be a part of our schedule next year. 34 said maybe with changes, while 6 said no. Freshmen were also quite positive, with 80 saying we should continue having J-term in our schedule, 15 saying maybe with changes, and only one saying no.
Here are the full results of the survey of grades 10-12 conducted on day 10 of the term:
1. Should J-Term be a part of our schedule next year?
Yes 212
No 6
Maybe with changes 34
2. Do you think J-Term is beneficial compared to the regular school days? (Is it worth missing 12 days of regular class to your learning?)
Yes 200
No 13
I don't know 32
3. Did you like the 3-hour class periods?
Yes 121
No 12
Sometimes 110
4. Did you like your class options?
Options were great: 48
Options were good: 137
Options were neutral:48
Options were not good: 13
Options were horrible: 0
5. What did you think about the length of the J-Term course of 12 days?
Too long 12
Too short 74
Just right 145
6. What do you think about the lunch/recess?
I like it the way it is: 170
I like the longer period, but it needs some changes: 50 (Most common suggested change was open campus)
I wish we had a half-hour lunch with no recess: 6
Student Opinion on J-Term: