Top 5 Social Media Apps of MVHS
Social media is used for many things: sharing pictures,  allowing you to have conversations, sharing information, and creating web content. Types of social media include blogs, microblogs, wikis, social networking sites, photo sharing sites, instant messaging, video sharing sites, podcasts, widgets, virtual world and so much more.   The top 5 most used social media apps used at Mount Vernon High School are Snapchat, Tik Tok, Instagram, BeReal, and Twitter. A survey was sent to the entire High School at the beginning of December asking what social media the students used the most.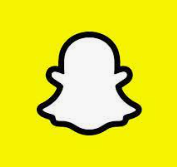 The most used social media app in Mount Vernon High School is Snapchat. Snapchat is an American multimedia instant messaging app that came out in 2011. People use Snapchat to send short videos, pictures, messages, and live video chat. You can create a bitmoji- or an avatar to resemble your own body and facial features. You can share pictures and videos to your story that are organized in chronological order. Snapchat has become hugely popular in a short amount of time, especially with the younger generation.  Sophomore Hailey Bock said she uses Snapchat to communicate with her friends. Freshman Edith Dawson says she uses Snapchat to chat with her friends and stay up to date with assignments.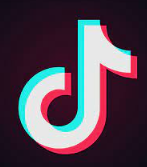 TikTok is the second most used social media app in Mount Vernon High School. TikTok or originally known as Musically is a social media platform used for creating, sharing, and discovering short videos. The app is used by anyone to express themselves through singing, dancing, comedy, lip-syncing, informational videos, or funny prank videos. TikTok allows these creators to share their videos with just their friends, their community, or even all over the world. Freshman Michael Covington says he uses Tik Tok the most because it has "goofy silly videos I like to watch."  Amy Morris (freshman)  says they use Tik Tok for entertainment and to communicate with their friends.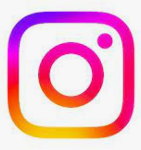 The third most used social media app is Instagram. Instagram is a free video and photo-sharing app. People can choose photos or videos to share with their followers or just a select few people. People's friends can also view, comment, like, share, and save posts from other people. Many people use Instagram to promote their businesses and share photos with friends. Some people also take social media as a full-time job, and Instagram is good for this. Instagram can help market content, make money off highly viewed and liked videos or pictures, have easy engagement, and has free tools to help you succeed.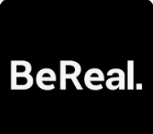 BeReal is the 4th most used social media app in Mount Vernon High School. BeReal is a photo-sharing app that allows users to post one picture per day to show their friends and followers what they are doing in real-time. The app focuses on real-time and asks all users to "be real." All the pictures posted on BeReal are unfiltered and authentic. The app takes away heavily filtered photos and shows the users to present themselves at that moment.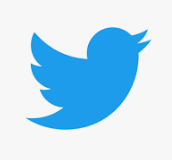 Twitter is the 5th most used social media app in Mount Vernon High school. Twitter allows friends, family, and coworkers to communicate with them and stay connected through the exchange of quick, frequent massaging and updates. People post Tweets, which may contain photos, links, videos, and text messages. These posts are sent to your profile that can be seen and searched by your followers, they are also searchable on Twitter search. Twitter's main purpose is to connect its users to allow them to connect with their friends or followers with easy messaging and picture-posting apps. Twitter is a source of entertainment, news, and marketing tool for businesses. Junior Jayce Pendergrass says he uses Twitter the most to stay up to date with the sports world.