We Need To Actually Prepare Our Students For The Real World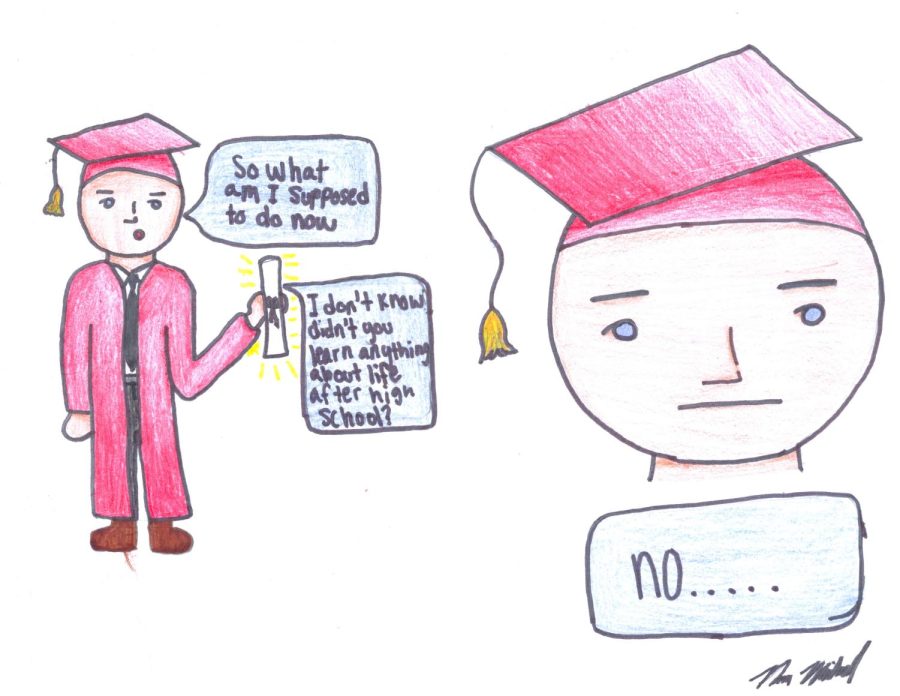 Mount Vernon High School has many classes but how many of them will actually prepare us for our lives outside of school? Subjects like mathematics, English, and some history classes are required to graduate from MVHS. But what we really need are classes that prepare us for the everyday responsibilities of adulthood, like family and consumer science courses and different industrial technology classes.
Our high school doesn't do enough to prepare our students to enter the real world, so we need to change the curriculum. A national survey released by Achieve – Rising to the Challenge: Are High School Graduates Prepared for College and Work? shows that approximately 50% of recent high school graduates report gaps in preparation for life after high school. Classes like math and English are very important to learn to be successful in life; however when we graduate, are we going to write a five-page essay on how confused we are? Or maybe use a highly complicated formula to figure out that real life won't be like high school. "Recent high school graduates are telling us that they left high school unprepared for the expectations they faced in the workplace and the real world," said Sandy Boyd, chief operating officer of Achieve.
In order to help our students get a foot in the right direction we should require a variety of industrial technology classes, such as Auto Mechanics. The curriculum for this class gives basic life skills dealing with a car such as changing a tire or what to do in an emergency situation. Since mostly everyone will be driving it would only make sense to take this class. Another class that should be required is Culinary Arts. This class is essential because all of our students would be able to provide food for themselves, save money on food, and have new life skills.
Another thing our school could do would be to add more electives like an adult living class where we learn how to take care of children. We could add a class that gets kids to be independent while having a good mindset or time-management skills. Getting our kids more prepared and successful for their futures should be our primary focus when it comes to education.