Homecoming King and Queen, Stunned and Stunning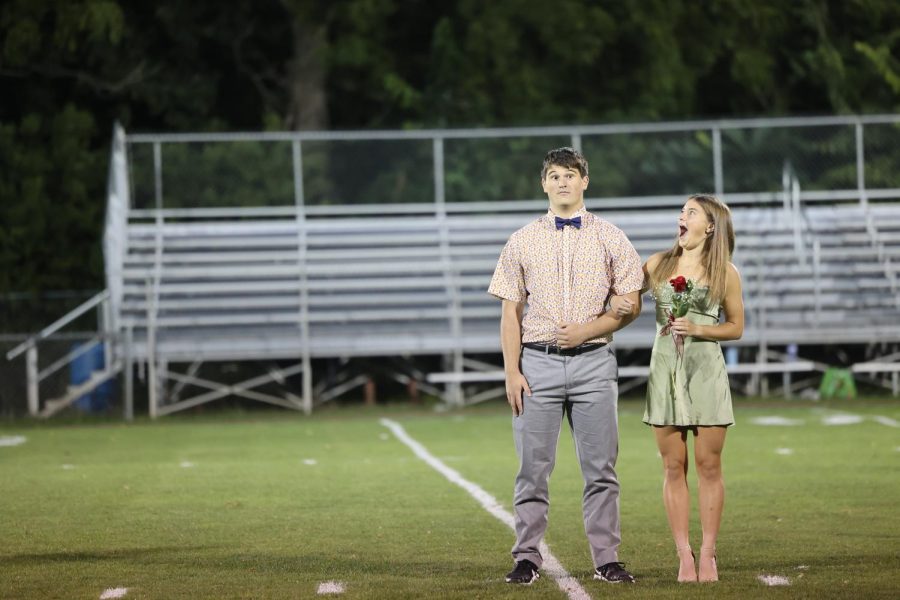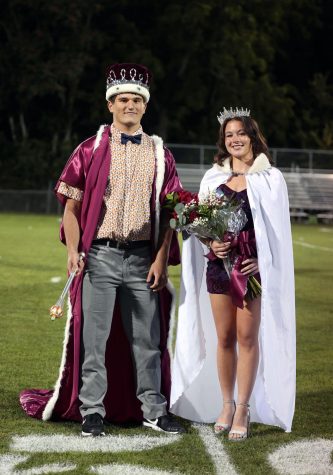 Homecoming king and queen, Gus Andrews and Ava Dimmer were crowned Thursday, after the homecoming parade. The crowd went wild as soon as their names were announced and the amount of screaming was intense.
"You could tell the students knew who was going to win," said junior Brennia Ridenour. However, Dimmer and Andrews were more surprised at their win.
Candidate Laura Swart was standing with Andrews when his name was announced; she made it clear she was very excited for him, and so was the crowd. "He was pretty stunned, I don't know why, though, I could tell he was going to win because of how much everybody was cheering for him," Swart said.
Andrews was a little unprepared for what happened next, like where to stand or go after his name was announced, which showcases how stunned he really was, but it all ended up working in his favor.
But Andrews wasn't the only one in shock, Dimmer was also very stunned when she heard her name announced and couldn't believe she had won. "There is no way I just won, where am I supposed to go?" said Dimmer. Out of confusion about what to do, she still stayed calm while she and Andrews took the field. Dimmer will never forget how extremely honored she was that her peers thought of her as a good candidate and representative for the crown. "I can't believe how many people voted for me, I'm still a little astounded," said Dimmer.
Dimmer and Andrews wanted to thank everyone for the assistance they gave for the coronation to go a little smoother. "The coronation was the easiest part of my night and was completely out of my hands, so the only thing for me to do was go along for the ride," Dimmer said.
All of the candidates received flowers handed out by a junior attendant, the son of student council advisor Angie Williams. Last year's queen Anna Hoffman crowned the new royalty.