Top Courts in The WAMAC
The "home field advantage" is a very familiar term to anyone who knows anything about sports. The term is a testament to how different courts, fields, or arenas can have their own atmosphere that has an effect on the game. There are 13 teams in the Iowa WaMac conference. Each of these teams has its own unique fields and courts on which they compete against each other. Members of the Mount Vernon basketball team were asked to rate which courts they enjoyed playing on besides MV's, and from this data, three courts stood out above the rest.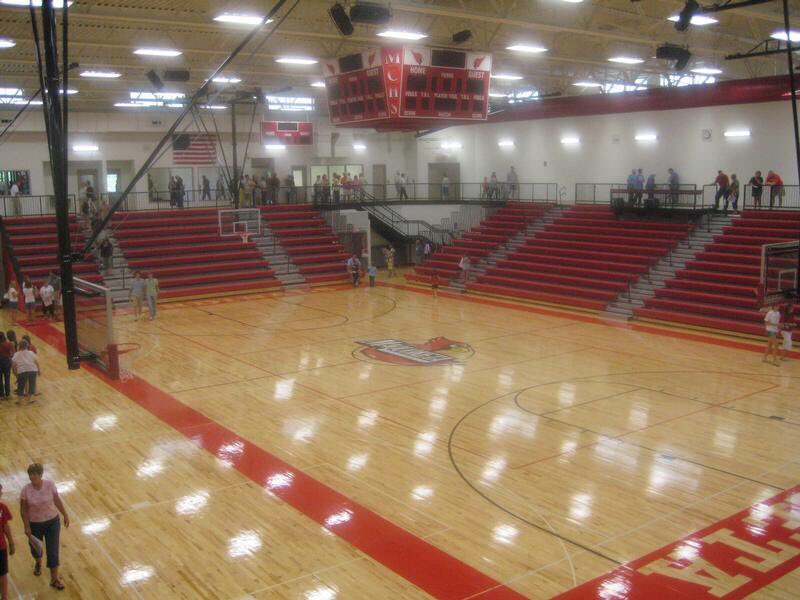 1. Maquoketa
Maquoketa is a very well liked gym among the MV team, and not many people could find a bad thing to say about it. "I liked the sort of arena feel that it had," freshman Joe Briesmeister said, "and how there was a lot of space to sit around you so that it felt like a lot of people were there even if there wasn't." 
Many players even spoke about how they liked the Maquoketa locker rooms.  Maquoketa's locker rooms are very modern and well laid out. "The Maquoketa gym locker room inside the tunnel was very fun," said senior Connor Spencer.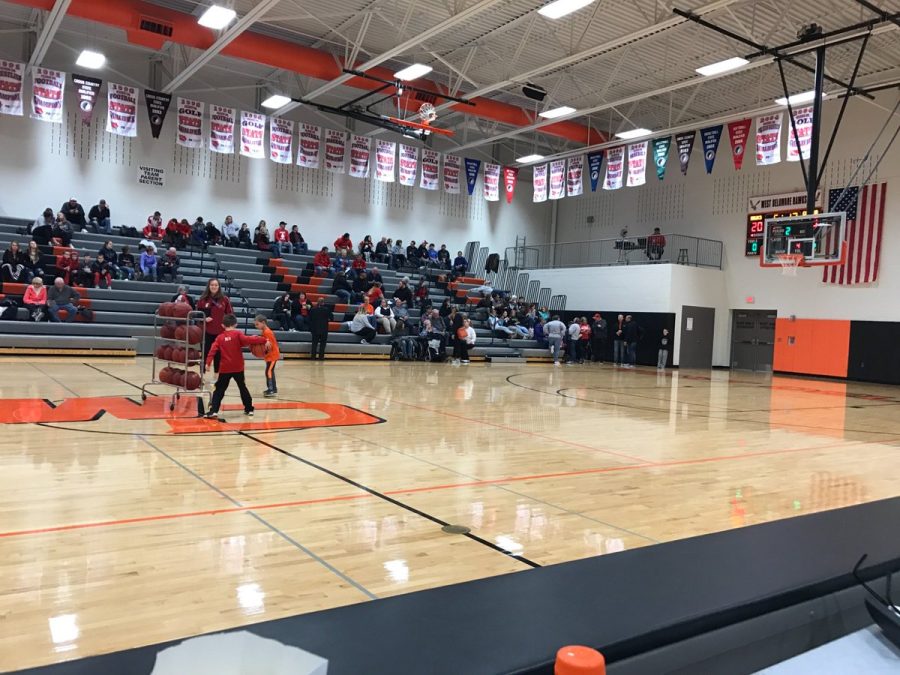 2. West Delaware
Next is the West Delaware gym. West Delaware has an extremely nice gym that is well known for its high quality wooden court. "West Delaware had a wood floor but it fits
together really well," Briesemeister said. "There weren't any spots that I found that had dead points or spots where it was harder to dribble than others."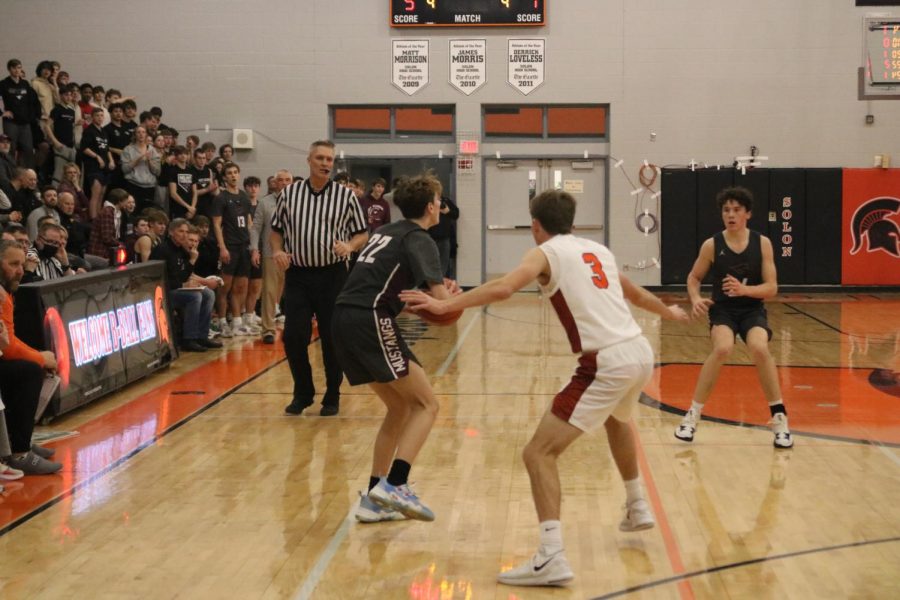 3. Solon
Despite many MV players not wanting to admit it, Solon was chosen as one of the top three gyms by the players.  "Solon's gym is very nice and you always knew that it was going to be loud and there was going to be a lot of tension," Briesemeister said.
Honorable Mentions
Beckman Catholic deserves an honorable mention. Beckman is well noted for having a gym with a good environment but the floor leaves a little to be desired in terms of grip. "I don't like Beckman's floor because it's very slick," sophomore Gabe Fairchild said. "You literally have zero grip." Many other players echoed this opinion and agreed with Gabe.
 Another honorable mention is Marion High School. Marion has a very unique gym where the student sections are facing each other at opposite ends of the court.  This gives the games lots of energy as even the students watching seem to be competing against each other to see who can be the loudest. "It was really fun playing at Marion because the students were always very loud," said senior Trenton Pitlik. "It felt like they were on the court with you."