The Offseason
Fluharty prepares for the upcoming baseball season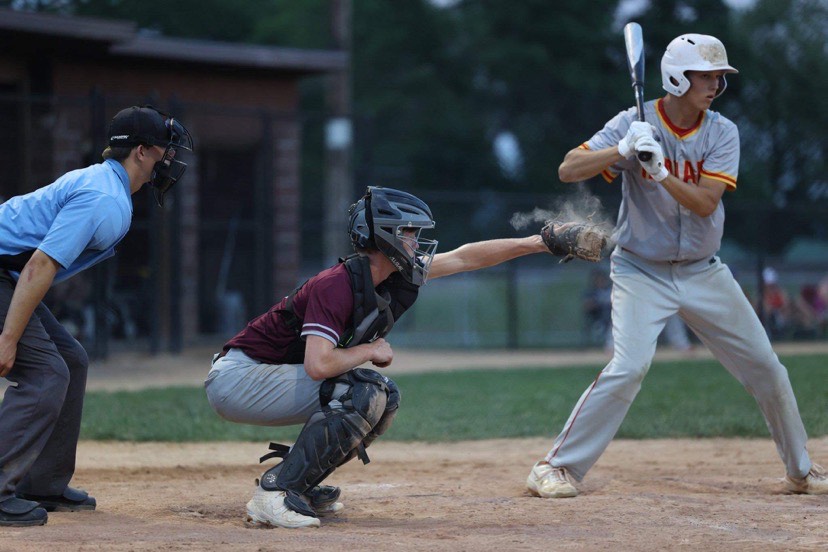 For many, baseball is a summer-only sport. Running bases, catching pop flies, or getting hot dogs from the concession stand might prove a tad difficult if you had to wade through snow to do so, and throwing the ball to your teammates might prove difficult if wearing wool gloves.  However, for Dawson Fluharty, the season carries on (albeit inside). 
Fluharty, an 18-year-old catcher for the Mount Vernon baseball team, regularly attends training sessions, even as temperatures outside dip below zero. Hitting practices are at the Cornell athletics center on Sunday, and as one could guess, largely involve batting practice. After-school lifting is on Monday, Tuesday, and Thursday, and consists of general strength-building exercises. Lastly, strength and speed sessions are in the mornings on Tuesday and Thursday and mostly focus on flexibility and quickness.
All of these training sessions aid in his preparations for the upcoming season — while it might be a ways off, it's never too early to get ready, and you have to maintain your conditioning from last year. Fluharty enjoys meeting up with his fellow baseball players at these sessions, typically around 10-15 other players. Reportedly, the team does still have some work to get done in order to be ready for the season, but Fluharty has full confidence that when the time comes, the team will be ready. 
Fluharty began playing baseball at four years old with parks and rec, though at that age he had to play 'T-ball'. Throughout most of his younger years, he played club baseball for Matt Siders, although at one point the team was split due to attendance and he played under coach Scott Hartman. Once he reached middle school, he began playing for the school and has ever since, playing under coaches such as Ed Timm, Ray Reasland, Matt Perisho, Jeremy Elliot, and Charles Chatman. Fluharty said that he originally began playing baseball because "it was something to do, and for (the) enjoyment of the game."
Nowadays, though, Fluharty plays baseball not only for his love of the game but also for camaraderie. Over this winter, he and freshman Cole Thurn have often practiced together and have grown much closer. Both Fluharty and Thurn are catchers for the team, and as such have a natural connection in the fact that they both practice many of the same things. There's hitting, of course, but they can also give each other tips and advice on how best to squat behind the plate, retrieve balls, remind each other of signals, and try to figure out how to stay cool under all the padding they have to wear in the scorching summer months. 
Fluharty remembers a piece of advice a teammate gave him a few years back — to never play scared, to do, not think. In his earlier years of baseball, he remembers being scared and apprehensive as he tried to catch or hit the ball. It was a bit of a struggle for him, but through the help of his teammates and his own hard work, Fluharty overcame his fear of failure and began to play as well as he knew he could. He no longer braced himself and closed his eyes as the ball came flying towards him from the pitchers' mound, but instead faced it head-on, guiding it into his glove and securing strikes that his pitcher threw. 
Fluharty sees himself playing baseball for many more years, and said that he is "looking into playing at Cornell," or at some other college. But no matter where he goes with it or for how long his baseball career flies, Fluharty will always have a place for baseball in his heart, along with all the friends it has allowed him to make.