Assigning Homework Needs to Stop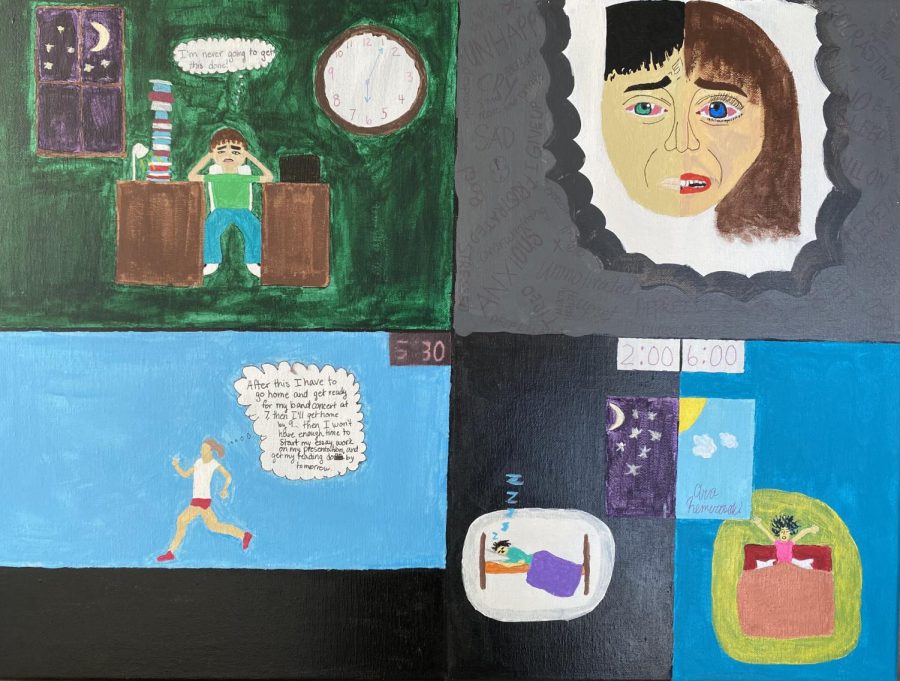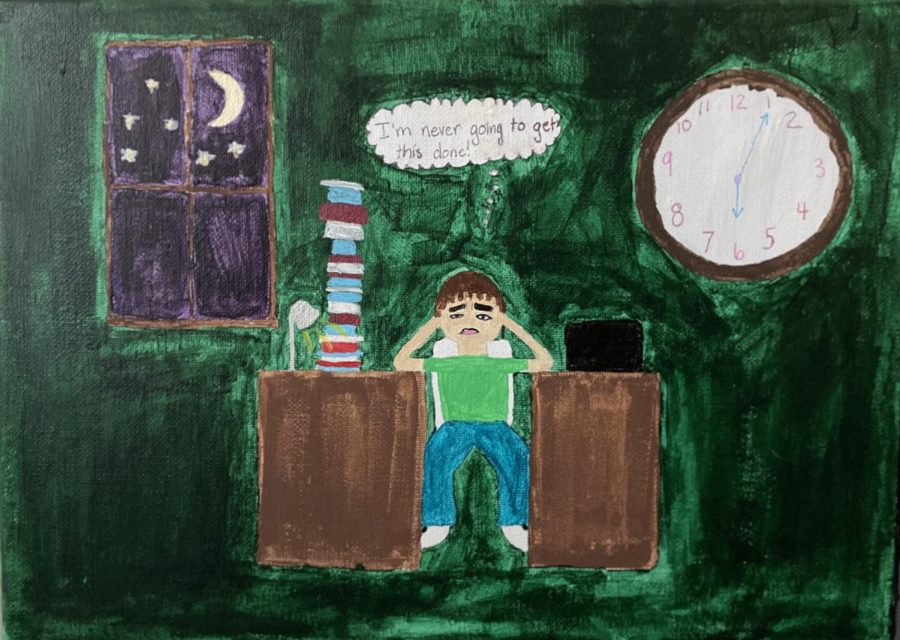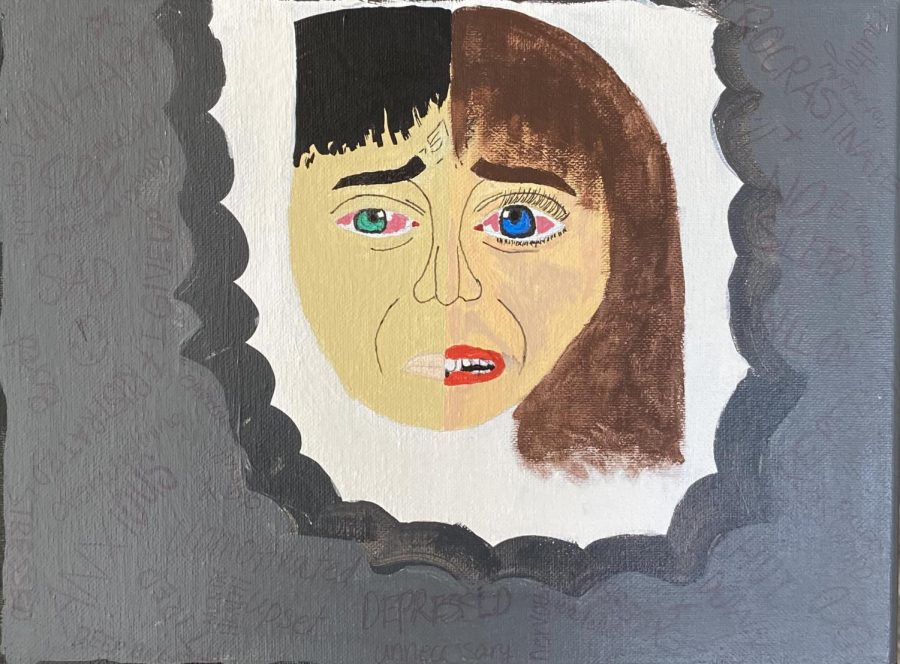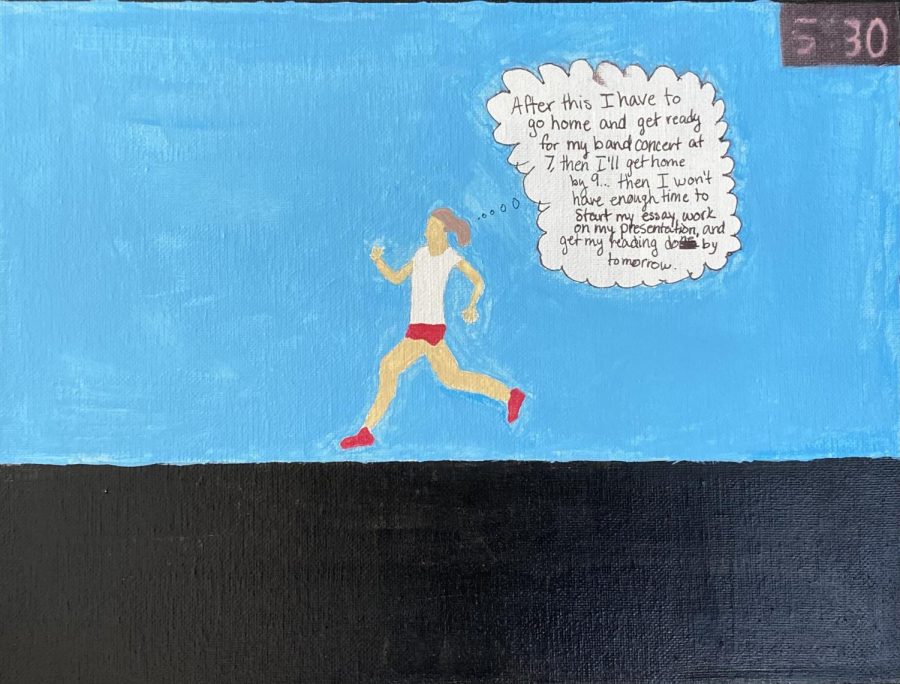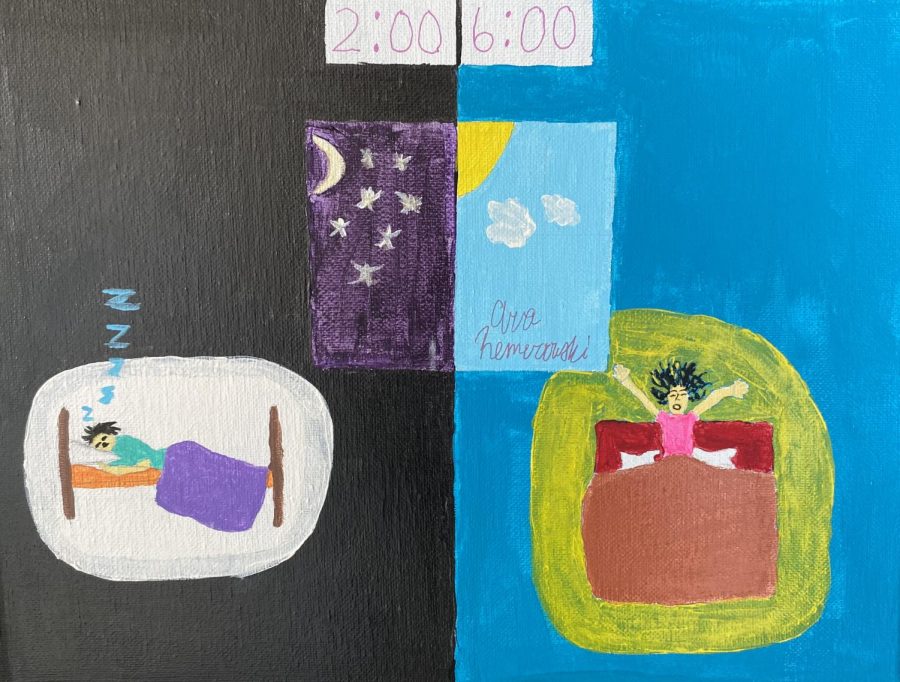 Stressed. Overwhelmed. Anxious. Tired. These are all words Mount Vernon High School students used on a survey to describe how they feel about homework; spanning from not having enough time to complete homework, to the mental and physical toll it's taking on the students, hardly anyone has anything positive to say about homework.
An email survey of the Mount Vernon High School student body in September conducted by The Mustang Moon showed that out of 80 students responding, 90 percent participate in extracurriculars, and the majority have their extracurriculars take up 12-16 hours per week, leaving little wiggle room for homework. 
Most students do not feel that homework should be assigned. With the EBR curriculum students aren't technically forced to complete or even attempt their homework, although many teachers will assign homework that they expect students to do and then go over it in class the following day. Schoolwork should be for in-school only and not extend outside of school—where it interferes with the busy personal lives of the students. Being active in multiple after school or extracurricular activities with tons of homework on top, should not force a student to quit their activities just to be able to manage their bottomless pit of assignments. 
One response from the survey said, "Our lives are consumed by school. We're here for 7+ hours a day, expected to be involved, and get enough personal time to be happy and healthy. There physically aren't enough hours in a day to do all of that and get hours of homework done. Working hard is important, but so is learning to take care of yourself. The solution isn't quitting the activities that help make you happy."
On average, according to the Centers for Disease Control and Prevention, teenagers need eight to ten hours of sleep per night to remain healthy. Many health issues are derived from not receiving an adequate amount of sleep per night, including: poor mental health (generally depression), an abundance of heart problems, diabetes, obesity, sleep deprivation, and immunity issues to name a few. "I wish I could sleep," a response from the survey said. Many students sacrifice late night and early morning hours to do homework rather than get any sleep—something that's impossible to make up, unlike assignments.
Homework in general on top of extracurriculars is intrusive and unnecessary. Many students find that homework doesn't help them, whether it's because they feel they know enough about a topic, or because it doesn't fit their learning type. Some students require more hands-on work/learning, or need further assistance—while yes, you're always able to email your teachers questions, not every student has access to the internet or a device to do so. And sometimes an explanation over email is more difficult to understand than a more in-depth, broken down version a teacher could explain to you in person.
Some Mount Vernon High School students struggle with mental health issues, another response said, "I have OCD and sometimes my intrusive thoughts make it really difficult to finish my homework on time." Additionally, out of 77 responses, 54.5 percent of students admit to homework causing damage to their mental health, and 48.1 percent say that homework gives them anxiety, due to many different reasons; as well as that, 66.2 percent of students say that their mental health affects how or if they do their homework. Unrelated mental health issues make homework more difficult for struggling students, as they are distracted by trying to manage their own health and well-being. Trying to do homework while having additional personal issues can distract and overwhelm students immensely and cause them to procrastinate.
Homework on the weekends frustrates many students, as they believe that the weekends should be utilized to relax, relieve stress, spend time with their families, and properly care for themselves—not spending those two days doing schoolwork. They aren't able to care for themselves and prioritize their well-being if they have a mountain of homework from each class due on Monday, preventing them from living and enjoying life.
The best way to combat the abundance of issues presented by assigning homework is to simply not assign homework. While there are students who may need the extra practice or learning, each student has the ability to utilize W.I.N. time if they are unable to come in for assistance before or after school. Assigning homework is simply unnecessary and teachers need to stop assigning homework and expect it to be done the following day to guide their lessons.