Cardell and his Casey's Career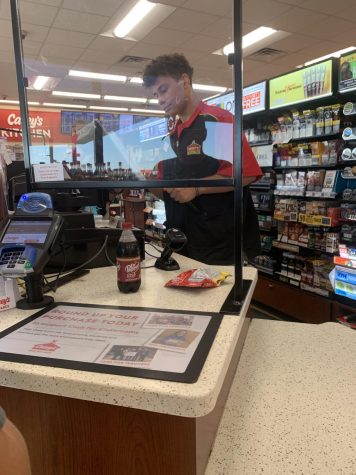 Cardell Berry, a junior at Mount Vernon, is living his dream as a head assistant cashier at the Mechanicsville Casey's. Berry g clocks in on time to work, and he loves helping the community. He keeps the Casey's at an elite level service day in and day out.
Berry sees Casey's as a long-term job with good benefits. He normally works till close on the weekends. "There are a lot of different folks that come in at that time of night," Berry said.
As a manager, Berry said that you have to be willing to do what others won't do. He likes to make sure that people are taken care of and takes his job very seriously, always making sure that the bathrooms are clean and ready for customers to use. He likes to train new employees because he likes to teach them the right way to do things and sees the potential that they have and the service that they will give the store.
"Hard work, trust, and respect," Berry said, is what makes the best Casey's employees.
Working at Casey's showed him what a real leader looks like. "It makes me a better leader on the football team," Berry said.
"At Casey's you have to keep yourself accountable for your actions and others' actions," Berry said, this is really important on the football field because you have to be a team. you have to trust each other to do your job.