Revamped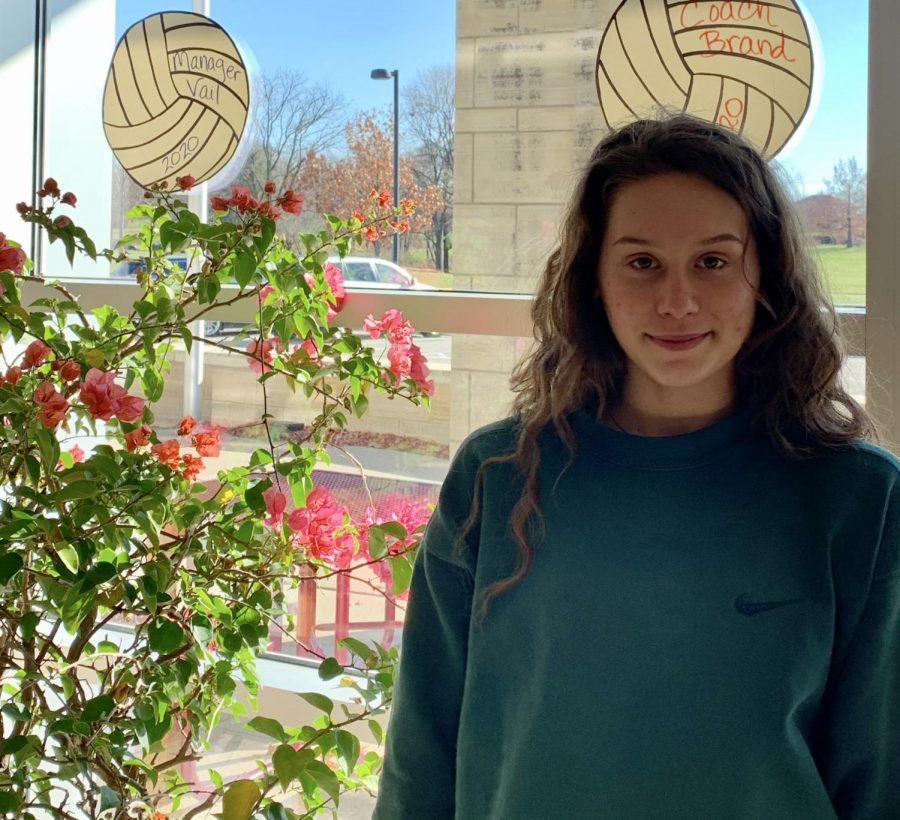 Ashlee Elliott
November 11, 2020
Giving Plastic New Life
Climate change is a huge problem in today's society. Icebergs are shrinking, animals are going farther north, temperatures are rising, and our Earth is dying. Our Earth is going to keep on dying until we make changes in our lifestyles to help. Sophomore, Rebecca Conrad, has made a great impact on helping our environment. 
Conrad started an online business called Revamped in July 2020. In May, she wanted to make a difference in the world and saw how much plastic a human being uses and wastes. Conrad said, "I hate throwing them away." Instead, she decided to recycle plastic and sell the products she makes from it. 
On her online business she sells woven bags made out of recycled plastic bags, jewelry made out of glass beads and fishing line, and lots of other recycled accessories. Most of the materials she uses are donated supplies from her family, friends, and neighbors. Every once in a while she does have to get supplies in bulk from Amazon like clasps for her jewelry. Otherwise, most of her items are nearly from 100 percent recycled materials. 
Conrad was not alone when she was building her online store. Many family members helped her along the way. Her parents helped her build the website off of the WIX site creator. Some friends of Conrad also helped her by advertising. She advertises her business through Instagram where you can see the link to the website in her bio. With this help some people across the country in New Zealand saw it. 
All of the items Conrad sells are very affordable. The jewelry is around $7 or less because they don't use that much material and take around 15-30 minutes to make. However, the woven bags take about a week to make, the small purses take a few days, and the coasters plus other accessories take around an hour to make, so they are priced around $40 or less.
Conrad participates in a lot of extracurriculars outside of school. She is involved in orchestra, track, volleyball, and mentoring for success. Conrad also has a job at the Lester Buresh Center. Even though she is in a lot of activities Conrad said that school is the main reason why it is hard to find time for her business.
For the future, Conrad plans to keep the business. She has made it so she can travel with it and keep it more as a hobby and side job. Although Conrad really loves giving recycled materials a new life, she does not plan to do this as a full time job. As of now, she wants to be a marine biologist and travel around the world. 
Reusable bags, laundry balls, metal straws, and glass containers are just some of the things Conrad is using to help our environment. It is very easy to make little changes in our lifestyles and in the long run it is a lot cheaper than using plastic products. We can find these items almost anywhere like Target and any online stores like Amazon. We can also help save the environment by deciding where to get our clothes. One of Conrad's favorite environmentally friendly clothing stores is Patagonia. Patagonia makes most of their clothing items out of recycled fabrics. Fast fashion is a very big leading cause of a negative impact on the environment. The factories and workplaces leave so much toxic gas and waste along with excess fabric that is not great for the Earth. Planning for the future, Conrad is excited to get solar panels, a compost, and an eco friendly car to help the environment. 
A huge problem that Conrad would like to be changed in today's society is our look on the big producers. Conrad said, "I wish the big producers would help more because they have the platform and money to help do it." A way that we can help the environment is by taking little steps at a time. First, we could reduce the amount of plastic water bottles we use and instead carry around a glass or reusable water bottle. Then we could keep on stepping forward and make little changes to get to an ending goal. 
Buying Conrad's products, advertising her business, and helping her get materials are just some of the ways people like us can help Conrad in her business. If you have any extra fishing line that is not being used, old jewelry, or a lot of unused plastic grocery bags, Conrad would be happy to take them. If you would also like something to be made or old jewelry you would like to give a new life, she can fix it up for you. Conrad is a young and strong adult that is taking her share in helping our Earth and she would love for you to join and help her and many others' in their journeys. 
Click Here to Visit Rebecca Conrad's Store