JV Boys Win West Delaware Invitational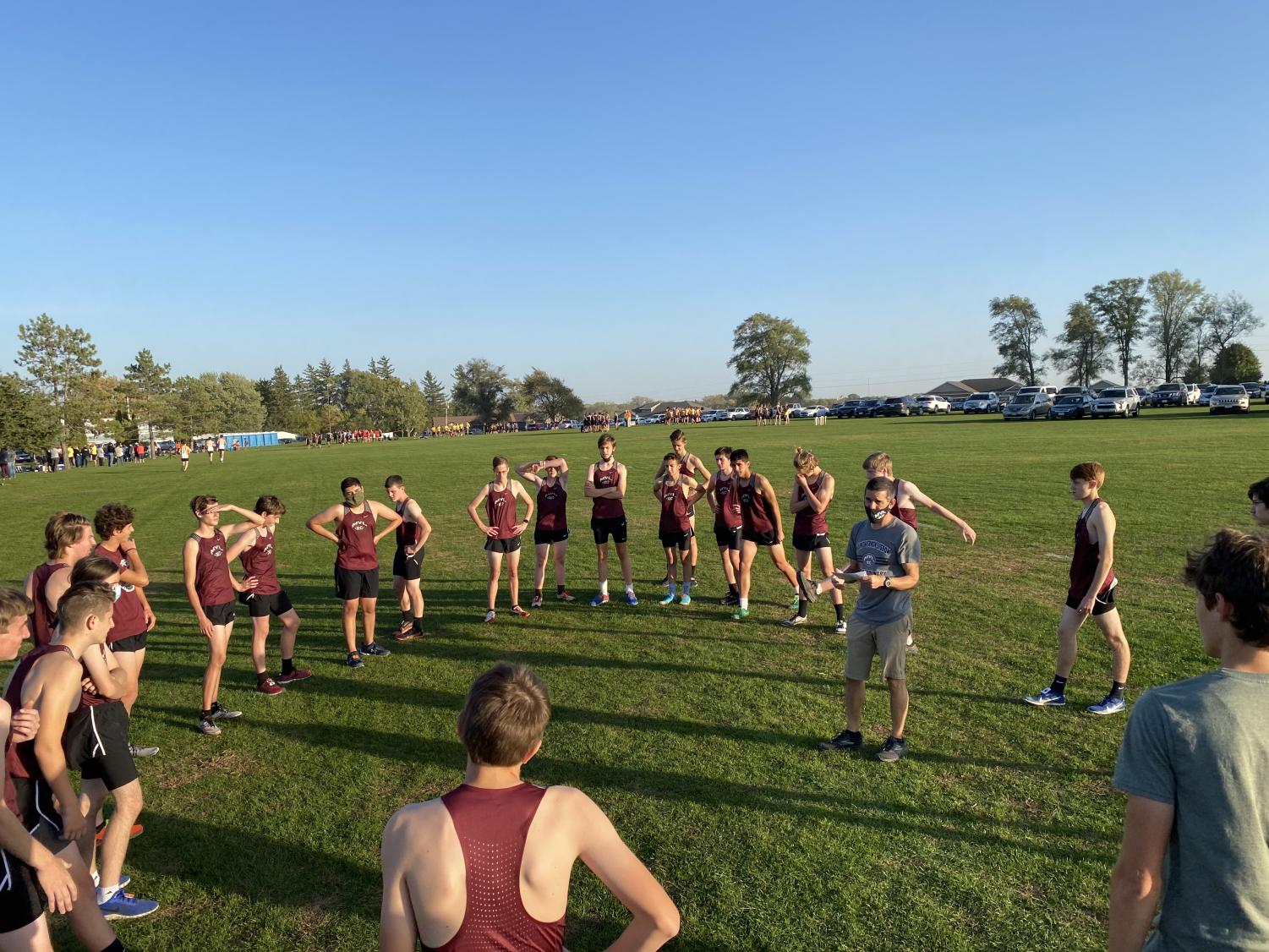 The MVL JV boys cross country team won the West Delaware Invitational meet on Oct. 6. This year's West Del competition was an important one because the following meet is Conference. The boys on JV did not disappoint. Just like every other meet, they destroyed the competition. 
With an incredibly low score of 17 points (2 points away from a perfect team score), the JV boys beat the second place team by 45 points. The top two finishers on the team were Carson Sansenbach (Junior) and Klayten Perreault (Freshman). This meet was also a great meet for setting personal records, because it was a fast course. The JV boys had 10 PR's. 
It was pretty good conditions," said Ryne Moeller, the 4th JV runner, "It was a little warmer than ideal and a little windy but much better than what we've run in before."
Jaden Meeker, the third JV runner, said "The hardest part of the meet, other than a kid from another team elbowing me, was the hill at the very end of the meet."
The Mount Vernon JV Boys will keep their winning streak alive on Oct. 15, at the WAMAC conference meet in Williamsburg. 
Here is a link to a video covering the highlights of the JV race, created by Quincy Happel:
https://vm.tiktok.com/ZMJPFeVag/