COVID-19 Affects Mount Vernon Student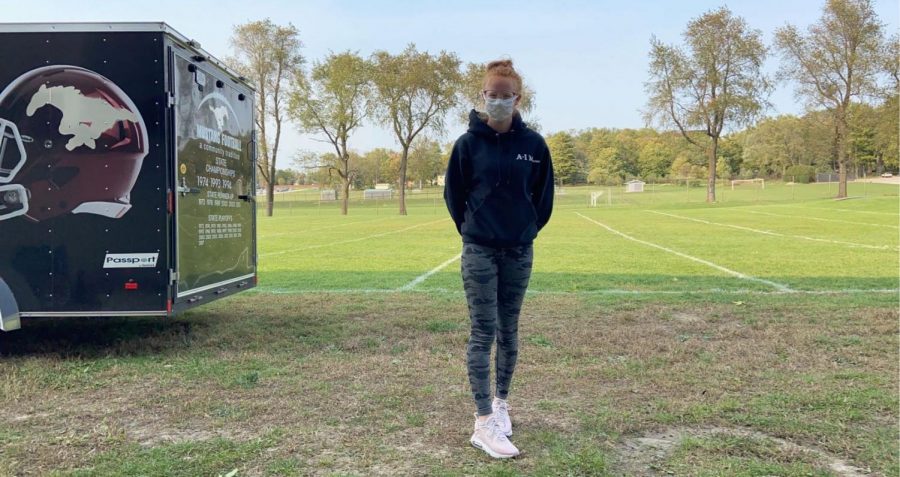 Julissa Govea
October 7, 2020
Mount Vernon students are dealing directly with the effects of the coronavirus. Ellie Luchtenburg, a junior, was impacted by the coronavirus at home when her sister became infected with COVID-19 late in the summer . It all began with her sister feeling sick with cold like symptoms and a fever, which are some of the many symptoms that people with COVID-19 have. Fortunately, her sister was not severely affected, neither were any other family members of hers. 
Because Ellie's sister had mild symptoms, it made her family overwhelmed about the whole situation.  But having an infection in the family meant for new precautions to be taken. Ellie went to live with her dad while her sister and mom quarantined. "They had to make sure the house was very clean so the virus wouldn't stay on surfaces" Luchtenburg said. "She (her sister) would wear a mask inside the house and after using a room my mom would go inside with a mask as well and disinfect the area." Ellie, her step father, and mother were tested for COVID-19 as well, but only her mom came out positive because she was around the older sister. Ellie did not see her mother or her sister for two weeks to take safety precautions.
Not only was Luchtenburg concerned about how she was being affected at home but her other activities she is involved with too. Such as managing the football team and attending school. "I was worried about football management because it was just about to start," Luchtenburg said. "I was worried I wouldn't be able to participate in those extra curricular activities." This was really upsetting and overwhelming for her because she didn't know what to expect next. But she wasn't the only one who had to think about canceling or leaving important work. Luchtenburg said that she was worried for her sister because she missed two weeks of work, and her step father also had to take off from work, while her mother worked from home. There wasn't as much stress about starting the school year because it wasn't going to start as early as football management did. Everything did have a good outcome for Luchtenburg for her other activities and attending school.