The New Normal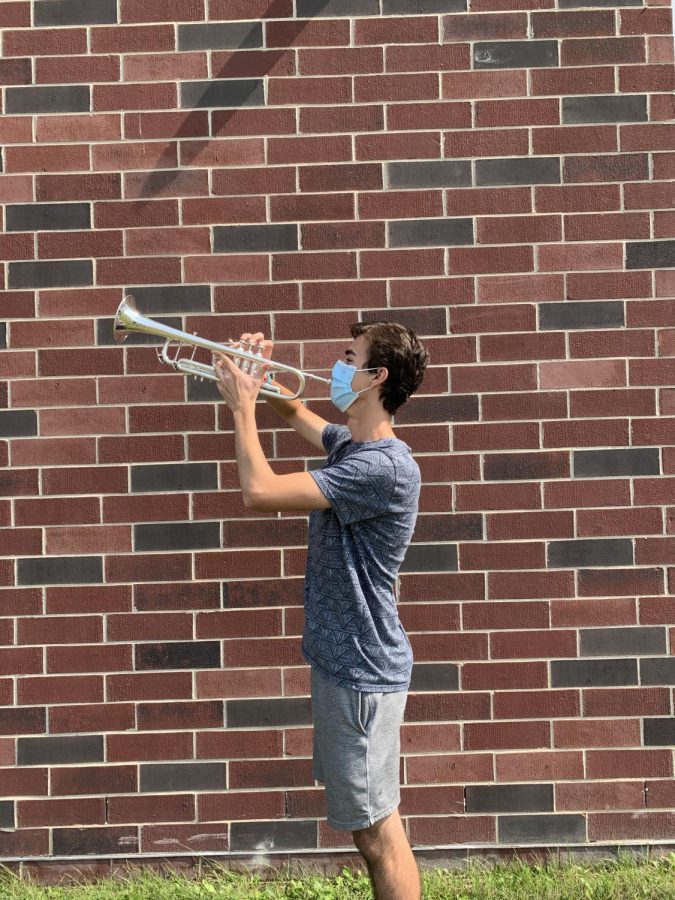 Avery Plathe
September 21, 2020
Friday, March 13th, 2020, sophomore Jacob Russell left the building for what he thought was going to be a normal week-long spring break. That break turned into 5 months. Jacob, who is a junior now, finally got back to school after the global pandemic that broke out that month and life… is different.
The long break meant Jacob was able to work more. He is employed at the middle school tech office and wasn't too excited to get back to it. "At first I was actually pretty scared to start doing anything again, like going to work," Russell said. However, after thinking about it, he decided to take the risk. Going back came with a few precautions, masks are required inside all school buildings along with social distancing and sanitizing everything you touch. Those limitations didn't stop Russell, as he was happy to have something normal back into his life.
When school came around, Jacob was again nervous. His biggest concern was lunch when people would be taking off their masks to eat, but he thinks the school took the necessary precautions to keep everyone safe. After the first day of school, Jacob's nerves began dissipating, "I think the school has handled it really pretty well, I don't really feel unsafe being here because I'm wearing a mask and everyone around me is wearing a mask," he said.
Work wasn't the only thing that had changed in Jacob's life. Both band and cross country were affected by the virus. The marching band took the biggest hit. They aren't allowed to march anymore. The band is extremely strict when it comes to guidelines, "We keep our masks on and we only take them off when we're actually playing and then they go right back on," he said. They are spaced out as much as they can, which inhibits the normal flow of the band, but this year has been very different and everyone is on board with making it work.
Lucky for Jacob, his cross country season has been relatively normal, "Cross country really hasn't changed that much, obviously we're wearing a mask when we come to practice, and when we're leaving," he said. The scariest part for Jacob is the meets, "It's a pretty big change from wearing a mask at school, compared to not wearing a mask and being around a large amount of people." With all the risks that are being taken, Russell is happy to have any normalcy he can in his life.