Facebook Group Pushes Fresh Air
Owen Rushford
May 28, 2020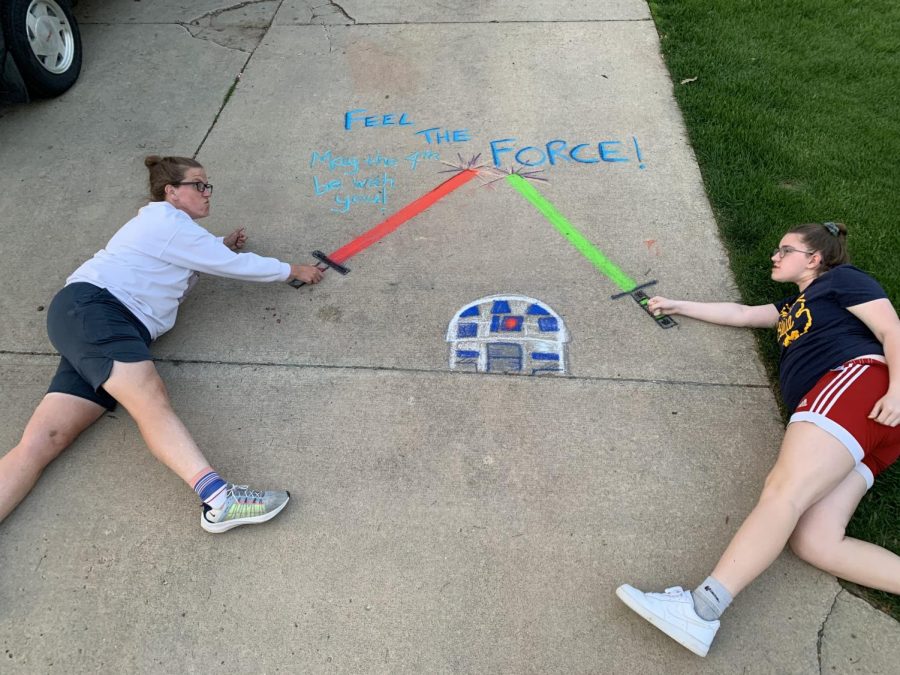 During social distancing caused by the coronavirus, people have been looking for ways to safely stay active. A Facebook group called the Fresh Air Heads was formed by Crystal Eskelsen to get the community outside. 'As the pandemic started to shut things down I just really felt like it was something we needed," Eskelsen said. The goal of this group was to challenge people to get fresh air for at least 30 minutes a day. The inspiration came from similar projects she has done using social media to bring people together.
A second purpose of the group is to keep local businesses afloat. "I work for three local small businesses and I was seeing firsthand the struggles of our local business owners," Eskelsen said.
To help support the community there is a $15 charge to support small businesses. Membership is open to anyone and everyone. Each member received a hat or a T-shirt from Barnyard Screen Printing, which is one of several local businesses being supported; others include Blooming Acres, Silver Spider, Right Frame Of Mind, and The Sweet Shop. Members can win prizes from these businesses for winning competitions.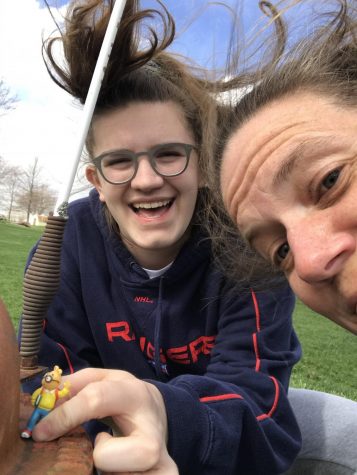 Part of membership is posting fun pictures of their outside activities and completing challenges Eskelsen posts to the group. "We played hide and seek with Arthur, Hulk Hogan and Raphael, we played bingo, we did chalk art, played sound bingo, name collages and we egged people for Easter." Eskelsen participated with her family, and one of her favorite activities was posing with Star Wars chalk art. Another was a windy day when the Eskelsens went hunting for hiding characters. "We had a lot of laughs," she said.
Eskelsen's daughter Macy, a sophomore, is one of many MVHS students participating with their families in the activites suggested by Fresh Air Heads. "I usually go for a walk or just sit outside," Macy said. "My favorite activity is going on hikes at different state parks." People post photos of their activities on the Facebook page to inspire others with ideas.
"I've been going on hikes, walks, I've been working with my horses, playing soccer, baseball, and badminton with my brothers, going on little adventures with my puppy," said freshman Lucy Maddock. Her favorite was "probably hiking or probably being at my barn because I'm pretty into horses."
Another benefit of the group is family time. "The more I think about it, I would say it has definitely brought me closer to my family," said Maddock.
Fresh Air Heads has inspired the Mount Vernon community to stay connected and healthy and to have a little fun during the COVID-19 closures.