Rentschler 3-Point Champ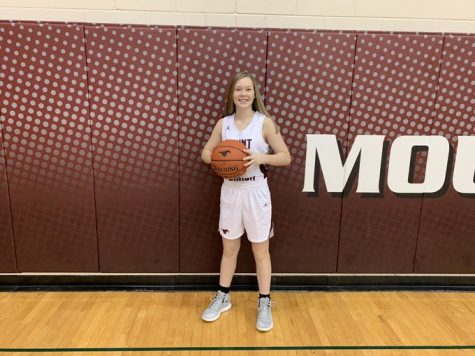 McKenzie Rentschler has been playing basketball for her whole life and she has always loved the sport. Her favorite thing about basketball is spending time with her teammates and getting better together with them every day. Rentschler had an outstanding sophomore season and was named Honorable Mention All-Conference in the WaMaC East Division. She was the top 3-point shooter on the team and was third in the conference for 3-pointers made. Rentschler was also ranked in the top 15 in 3A in 3-pointers made.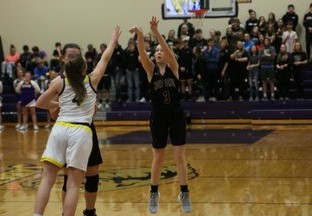 To prepare for her season, Rentschler played AAU basketball throughout the spring and the summer. She also put in a lot of extra time before and during the season. Rentschler spent many hours shooting at the gym and she put up around 500 shots almost daily. All of this extra work she put in was evident in her performance during the season. Rentschler's 3-point percentage was an impressive 31 percent and she made the most 3's out of anyone on the team with 51 in the season. Rentschler also made 70 percent of her free-throws throughout the season and scored 181 total points in the season. 
Being named as Honorable Mention All-Conference in the WaMaC East Division was a very special achievement for Rentschler. She said, "I was proud of myself. Just because it showed me how all the extra hours in the gym can really pay off." Rentschler sets a great example for all athletes on how putting in extra work in the off-season can play a huge role in your performance during the season. Luckily, for Mustang Girls Basketball, Rentschler still has two more seasons in her high school career to continue to make an impact.