Student Creates Original Card Game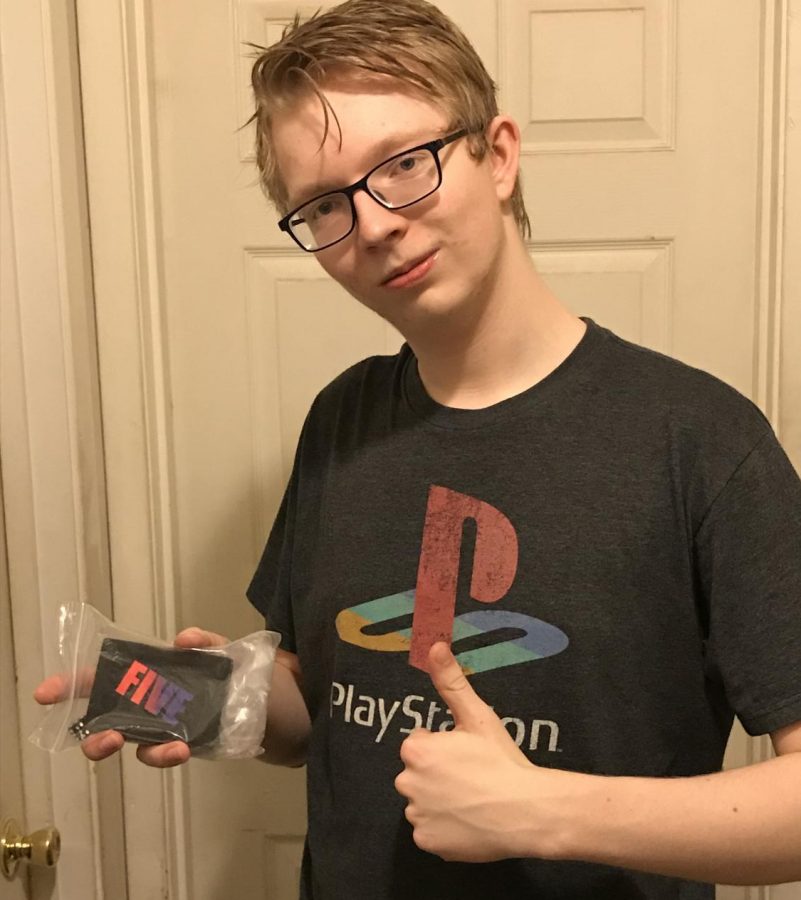 Logan Eriksen
February 26, 2020
Lance Eriksen has been making a card game he calls FIVE since last May. When Eriksen, a junior, enrolled in Kevin Murray's entrepreneurship class, Murray helped get his business off the ground. "I help with feedback, input, but most importantly, I can lessen the risk with an investment from the entrepreneurship fund," Murray said.
Murray helped Eriksen's game by providing knowledge and funding. "If a student has an idea, I am willing to help get them in the right direction, sometimes I can't help entirely but on a small scale I can help in some way," Murray said. The process of copyrighting his art and the manufacturing of his game, Eriksen did himself. He also made all the art, and the concept by himself.
Eriksen's card game has been a challenge for him, it kept him busy, and kept him dedicated to make and produce a game that students and teachers would play. "The game is really unique with the trade mechanic how you impose new rules and to trade actual cards, and the esthetic will draw you in," said Eriksen."I am very appreciative of the help Mr. Murray has given me. I thanked him 7 million times and can't thank him enough. He helped me with what to do next, and guided me through my project to get it done."
FIVE is for sale at the Stable, Mount Vernon High School's entrepreneurship class shop.