Freshman Runners Make it to State
Collin Swantz
November 19, 2019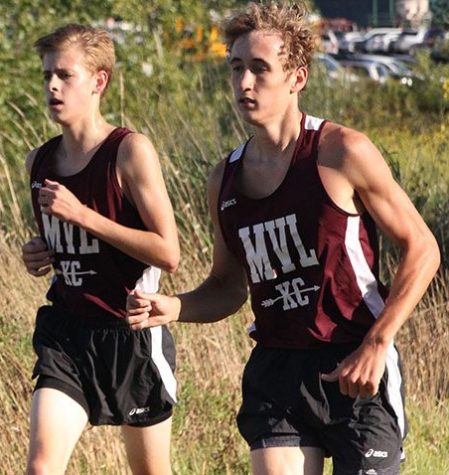 State cross country is a goal for runners of every kind. Freshman to senior, getting to state is a goal that everyone wishes to achieve. For Mount Vernon High School, two freshman runners, Zach Fall and Laura Swart, ran in the state cross country meet Nov. 2, at Lakeside Golf Course in Fort Dodge, Iowa.
It is impressive enough to have two runners make it to state, but for both of them to be freshmen says a lot about the cross country team at Mount Vernon and about the hard work and dedication the runners put into their season. Swart and Fall both believe the thing that they are going to miss most next season is the seniors. "They were just an awesome group of guys," Fall said.
Swart finished 95th overall for 3A girls with a time of 21:24.0. "I was nervous, but I knew that there wasn't very high expectations," Swart said. This mindset allowed Swart to run freely with nothing holding her back, no shadows watching over her. "I knew this was going to be a hard race, the other runners came out fast and I knew they weren't going to slow down too much," Swart said.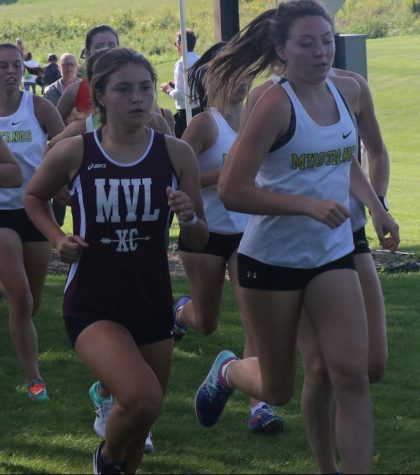 Three of Swart's teammates, senior Aubrey Frey, Grace Morningstar, and Renae Hasselbusch traveled with Swart to watch her run in the state meet. Swart is thankful that those seniors took the time to come support her and also train with her in the weeks leading up to the state meet. "I run because I like when you are done with the race. It's exhausting but you also get the feeling of achievement." Swart said.
Fall placed 82nd overall for the 3A boys with a time of 17:36.8. "Warming up I was pretty nervous, but once you start going the adrenaline kicks in and you are fine," Fall said. Like Swart, a few of the Mount Vernon-Lisbon seniors, Kaleb Brand and Riley Dolan, made the trip to Fort Dodge with Fall. "Kaleb and Riley are really fun to be around and run with," Fall said. Fall trained in the same way as Swart. "I trained an extra week and every varisty member helped me train which I am thankful for. They didn't have to do that," Fall said. 
Fall has been running since he was little. "My inspiration and drive to run comes from my mom, she used to be a very good runner and has helped me and guided me to my success," Fall said. "When you want to give up you just have to have a good mindset on finishing the run and how proud you will be of yourself after it," he said. "You also have to focus on finishing for your team." 
The camaraderie between the runners on the Mount Vernon-Lisbon cross country team is second to none. Even though the season did not go as well for the Mustangs as they would have liked, the members of the team will not forget the special memories they have made over the past year. Swart and Fall both agree that the most memorable moment of the year was when the whole team ran to Dan and Debbie's for ice cream.
Overall, this was more of a trip for experience. Both Swart and Fall had a great time running and getting that first state run under their belt, but they know of their goals. "I want to go back but bring the team with," Swart said. "The goal is to definitely bring the team next year," Fall said.