Football Players Start Successful Business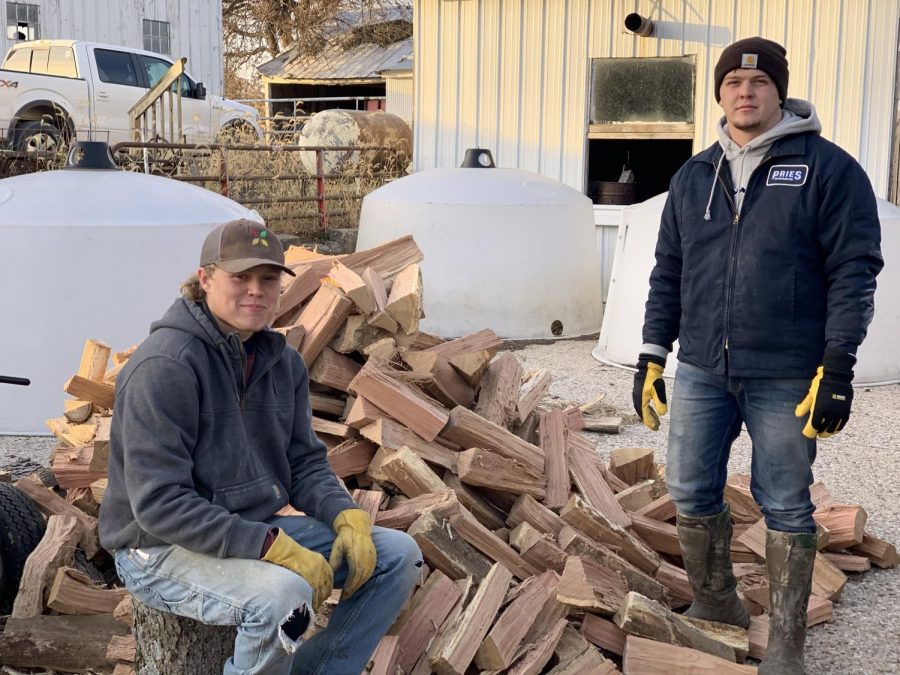 Sydney Parks
November 11, 2019
It's Saturday morning. Senior Max Shady and Junior Trevor Ellison wake up early after a night of playing football to watch film with the rest of their team. Instead of going home and back to bed like most of the sleepy football players do, Max and Trevor go to Casey's General Store to purchase Anderson Erickson chocolate milk, a slice of breakfast pizza, and headed to work — at a business they formed themselves.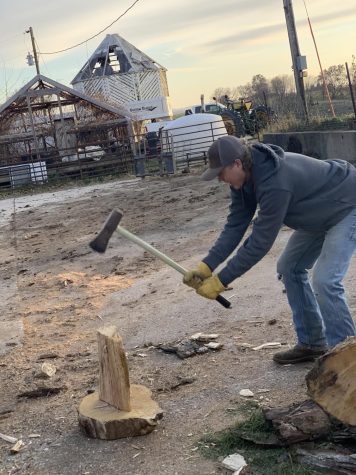 A day of working their current business, Ellison Farms Firewood and Snow Removal, consists of many things for these young entrepreneurs. First they find a knocked over or dead tree on the farm owned by Trevor's grandpa, Bill Ellison. They fire up their chainsaws and cut the tree into foot long chunks which they will deliver to their customers. Then they run the chunks through a wood splitter which cuts the pieces down small enough to fit into a wood burning stove or fireplace. A truckload of wood takes about an hour to cut up and costs 100 dollars — plus another 50 if a customer wants them to deliver it and stack it up for them.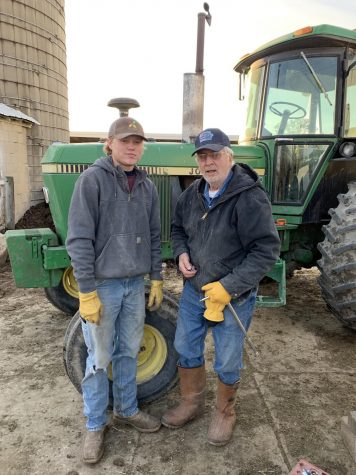 Ellison and Shady have been friends for awhile and have always both had similar interests. The pair decided to start their first business together in the winter of 2017. It was a snow removal business called T&M Snow Removal in which they simply asked people they knew if they needed their driveways plowed, and then plowed them to make a quick buck. Ellison said, "We were bored, we wanted to be businessmen, and we like to make money."
In the spring after the snow was gone, the boys needed something else to take up their time and make some money, so they started "Clark's Custom Hauling." Working a business of custom hauling means that someone would ask them to drive anything anywhere and they would do it. Some examples are they hauled test equipment for an electrical company to Waterloo, Iowa, and big oil containers to Des Moines, Iowa. Their going rate for this was 50 dollars an hour for working and $1.25 for every mile they drove. After this business died out, the two decided to part ways and start businesses of their own. Then after those individual businesses ended, they got back together, they both realized and admitted that everything is much more organized when they work together.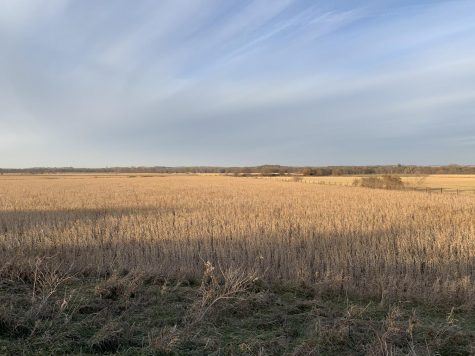 In order to get their names out and let people know that they were able to help, Shady did lots of advertising. He printed off many flyers explaining how to get into contact with the boys. He also posted on Facebook, Craigslist, and Instagram. As they began to get more customers, those people would recommend Ellison Farms to their friends and the name just spread on from there.
Ellison farms is their most successful business yet and is still going strong. Gerri Franz, a resident of Cedar Rapids, said, "The wood is great, it burns really nice, we've been using it a lot already." The boys are also making merchandise on a website that will be linked to this article, so that anyone who wants to represent Ellison Farms can. 
ellisonfarms.weebly.com/products