'Stangs Stomp the Comets on Homecoming
One of the most memorable events of every school year is the annual homecoming football game. This year, the Mustangs (2-3) did not disappoint. They won a staggering 31-14 victory against the West Liberty Comets (1-4). All Mount Vernon fans and supporters left the good old First Street Building more than happy with the teams' performance.
The game began with two touchdowns from Mount Vernon, one being a 62 yard bomb from junior quarterback Brady Ketchum to senior receiver Noah Erickson. The team was looking very solid and the crowd was going wild. Overall, it was the perfect atmosphere for a homecoming football game.
"It was a great experience. It's always good to get a big win on homecoming, hopefully we can use this as momentum for the rest of the year and pull off a couple more nice wins," said Mount Vernon starting quarterback Brady Ketchum.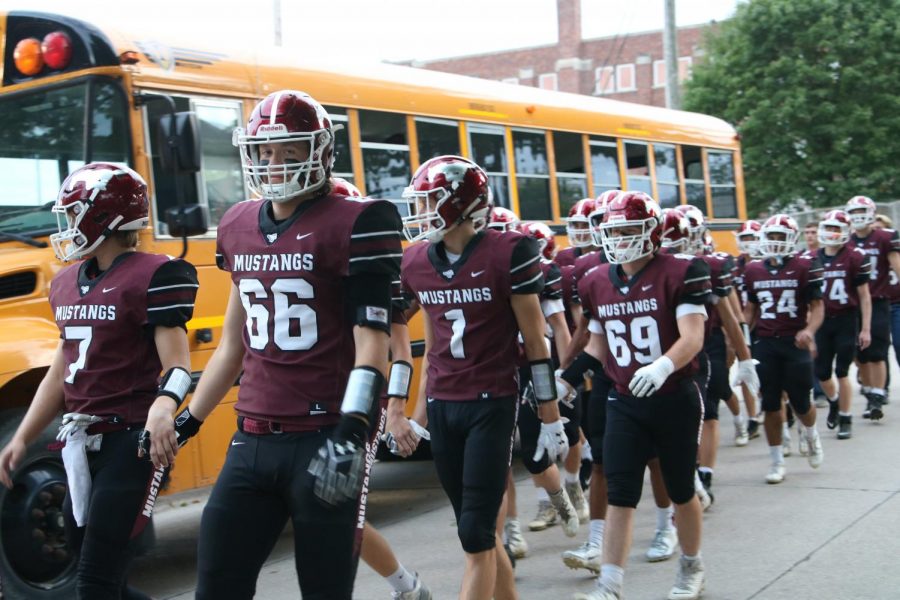 West Liberty started to fight back in the second quarter, getting an interception and an eventual touchdown. It ended up not being enough, as Mount Vernon got their momentum back in the second half following a phenomenal halftime show from the Marching Mustangs. Scoring two more touchdowns and a field-goal from senior kicker Cael Crawford, the Stangs closed out the game strong.
"It was a really fun experience for the students. It was the perfect way to wrap up the homecoming game," said junior Kaiden Shannon.