Behind Familiar Faces: Secret Talents of Mount Vernon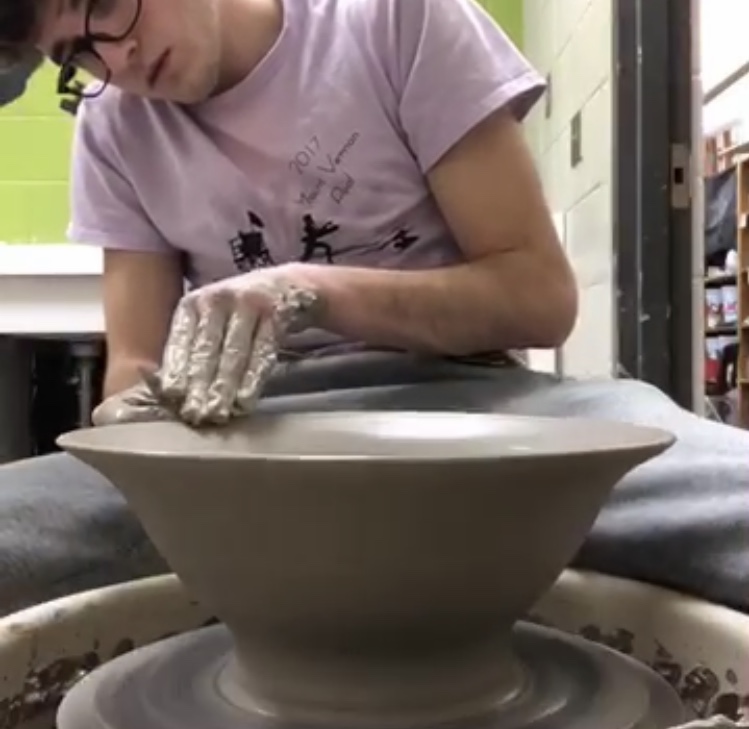 Story by Alice Conroy
People are constantly being labeled for what they do. It is human nature to see someone how they want to without really knowing them at all. Whether it's the shy person who has never raised their hand during class, or the class clown who everyone seems to get along with, everyone has more depth to them than people perceive.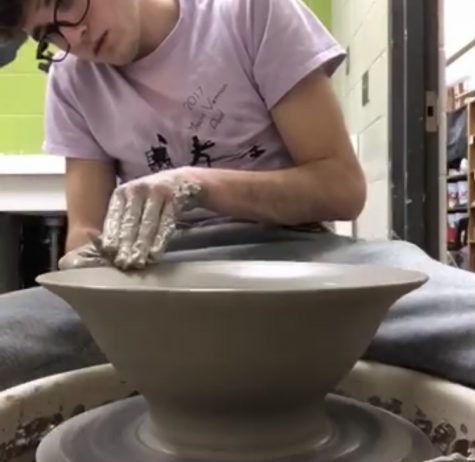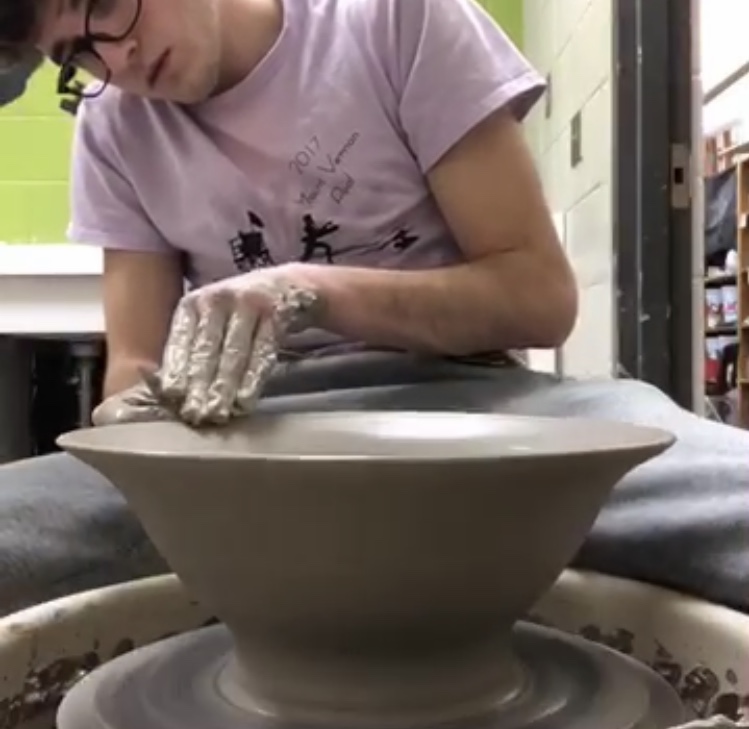 Connor Myers, a senior, is known for his talented voice and acting. During the production of The Little Mermaid in 2018, he played Prince Eric as a junior and played Jud in the musical Oklahoma! this year. But what not everyone knows about him is his clay pot making skills.
Myers began to enjoy ceramics during his sophomore year. Ceramics is always something he's been intrigued by, and decided it was something different that he wanted to get involved in. "I find being able to create something that is useful and beautiful is really satisfying," Myers said. "It makes me feel very accomplished as well." When Myers first found his love for art, he didn't share it with the world too much, as he did not think it was something he wanted to pursue, but as he learned more techniques and found his great skill, he has now begun to share his talents through social media, posting videos on his Instagram account.
Myers has entered in competitions, in which he has won awards throughout the years. "I have won a silver key in the Scholastic Art Competition which is pretty difficult to do," said Myers. In this particular competition, there were over 700 entries, and the silver key is awarded to the top 10 percent of contestants. Myers plans to continue ceramics in college at Wartburg, as he has art as his minor.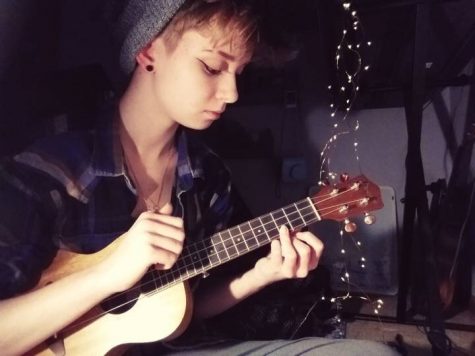 Kaylynn Burgin, sophomore, is an outgoing singing genius who loves to show people her talent and songwriting skills. However, when it comes to the ukulele, she isn't so extroverted. "I tried to put myself out there when I first started playing, then I hid it away when it became more popular," said Burgin. "Also, the school kind of hated the ukulele for awhile since people would play it in the hallways every single day."
Kaylynn learned to play the ukulele just about a year ago, and she credits her passion to the "America's Got Talent" star Grace Vanderwaal. "I remember watching her performance and immediately being intrigued with the instrument," Burgin stated. "I was determined to learn how to play the instrument myself." She received a ukulele for her birthday that year and has been playing almost everyday ever since. Burgin knows and listens to a ukulele band that includes the artists Braden Rood, Kim Benesh, and Leah Woosley.
Burgin has never played outside the comfort of her own home, but would love to start to share her talent with more people in the future. "The ukulele has been a creative outlet for me for a year now and has been successful in calming my nerves, and letting me vent creatively." Burgin also writes her own songs, and loves to come up with her own original ideas. "I'm still learning and growing when it comes to that aspect," Burgin said. "I feel like I've just gotten good at writing, but there is always room to improve even more." Her goal is to record her songs someday, and hopefully have them help and encourage others. Burgin wants her music to be a positive impact on the world and dreams that people will enjoy listening to them as much as she enjoys writing and playing them.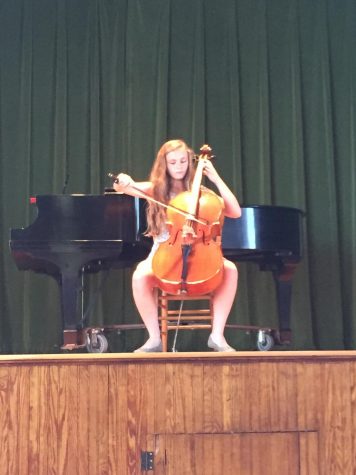 Clara Conroy is a senior this year and throughout high school has gotten involved in as much as she could. Her peers know she's done cross country, cheerleading, speech, and is on student council, but what not all of them know, is she has been a cellist for the past 12 years.
Conroy is not only graduating high school this year, she is also graduating from the Preucil School of Music in Iowa City. Conroy has played the cello since she was 5 years old. Her parents encouraged her to start lessons, and let her choose what instrument. With the help from her older sister Lucy Conroy, who is also a cellist, she chose the cello without hesitation. "I always looked up to Lucy, especially when I was younger," Conroy said. "That is what encouraged me to play the cello in the first place, and I am so grateful it did."
Among the many things she loves about the instrument, the sound is her favorite factor. "In my opinion it has a better sound than any other instrument," she stated. "It's a darker and stronger tone, but it can be soft and gentle if you need it to be." Although she plans to continue playing the cello, she isn't planning on using her skills in college. Conroy plans to get gigs in musical pits, or weddings as a way to may a little pocket cash, plus a way to continue doing a talent that she loves.
"I very much recommend playing an instrument to any student questioning whether they should or not," Conroy said. "Not only is it a way to produce something beautiful that not just you can enjoy, it also has taught me to be patient in tough situations." Learning new songs can get difficult, but with patience and practice, Clara pushed through to learn and memorize music which now she loves. "The frustration was worth it in the end," she said. Conroy wants to thank her parents for pushing her to play cello even when she didn't want to, and her cello teacher for not only being a friend, but also pushing her to be the best cellist she could be.
Being outgoing in high school is sometimes difficult for people, as they don't want to get judged for being themselves. But in the end, people's unique talents and personalities will be appreciated more after high school, so it's better to get started at the youngest age possible. The truth is, nobody should be embarrassed of doing what they love to do, whether it's making clay pots, to training dogs on a regular basis. Everyone should be proud of their individual talents.