Agriculture Education is Needed at MVHS
Lizzy Niehaus
March 7, 2019
Hang on for a minute...we're trying to find some more stories you might like.
By Lizzy Niehaus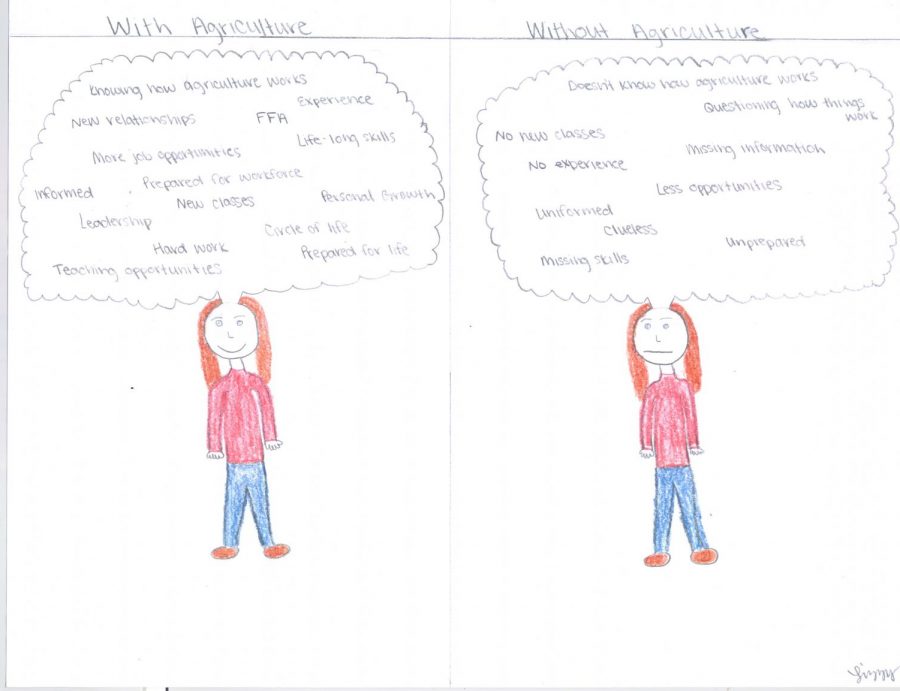 Although many area schools teach an agriculture class, Mount Vernon does not provide an agriculture elective. Several parents in the community have requested the addition of an agriculture class in the past, but this has obviously failed. Agriculture is an important way of life, provides many lessons, and prepares students for the workforce.
Agricultural education is important for our world. There are over 11,000 middle and high school agriculture teachers in the United States. There are many jobs with an agricultural base. There are over 57,000 jobs available but these opportunities often go unfilled.
Mount Vernon High School would benefit from having an agriculture class not only because we are a rural community and have many kids involved in agriculture, but also for the important lessons. Even if there are kids who aren't involved in agriculture, there are still many important lessons. Agricultural classes teach leadership, personal growth, and helps in the workforce. Agriculture is more than teaching kids the basics of seed production and livestock, it also shows students that agriculture is a way of life. Kids are able to learn the meaning of hard work, the circle of life, how things grow, and the difference between pets and livestock.
Future Farmers of America is another agriculture education opportunity not available to Mount Vernon Students due to not having an agriculture class. Anyone can be involved in FFA from kids who live in town to kids who live on a farm. There are many benefits of being involved in FFA. FFA is about making new friends, going new places, trying new things, and providing kids with life-long skills.
My freshman year, I went over to Lisbon High School to take two agriculture classes. While I attended, there were other Mount Vernon students. Several Mount Vernon students in the past have also gone over to Lisbon for these classes. But since Lisbon is the school that offers this, and not Mount Vernon, it's difficult for kids to fit this into their schedule.
Our community is much larger than Lisbon and we obviously have kids that are wanting to take these classes. If Mount Vernon offered these classes, many students would want to be involved.
Mount Vernon needs to accept that their students would severely benefit with  an agriculture class.