Lincoln Highway Jazz Choir Receives Division 1 at State Jazz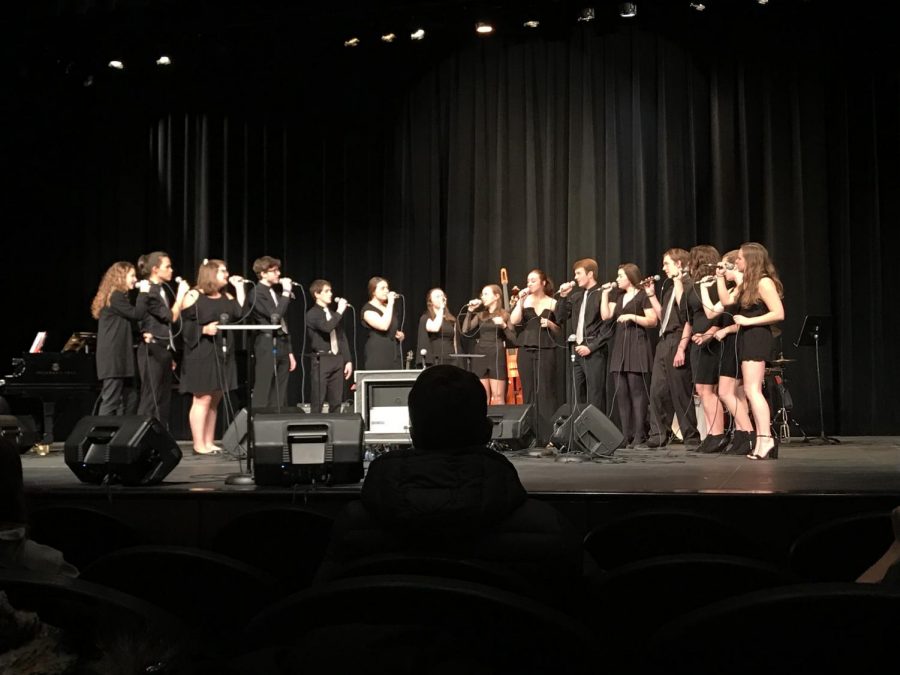 Mount Vernon's Lincoln Highway jazz choir received a division one ranking at the State Jazz competition on Monday, Feb. 18. The competition was held in Solon with two schools competing, Mount Vernon and Solon.
The jazz choir, led by choir director Thad Wilkins, sang two songs in front of judges who helped them improve their voices and techniques in a workshop afterward.
The jazz choir was concerned for their performance since they had a harder time scheduling rehearsals.  "The snow days have affected jazz rehearsals more this year than any other in my 17 years of teaching," said Wilkins, "We have missed substantial rehearsal time and won't be doing a combined number with the jazz band at java jazz because of it."
Wilkins started the jazz choirs in his first year at Mount Vernon seven years ago. "Watching kids grow up, gain self-confidence, find a place for themselves in a group, and better understand what they have to offer to the world is what I love most about teaching," said Wilkins. He loves seeing the kids grow as people and as singers, which is why he continues to teach. Wilkins said he is proud of the accomplishments of both Lincoln Highway Jazz and Uptown Jazz, especially with the number of snow days that pulled them back from reaching their full potential.
The jazz choirs had another competition held at Kirkwood Community College on Friday, Feb. 22, where they both received division one ratings once again. Java jazz, held at Mount Vernon High School, will be coming up on March 12 where people will see both jazz choirs perform as well as the jazz band. Lincoln Highway and Uptown jazz will also be performing at the upcoming Jazz Championships later this month.