Quinnie Rodman, Fine Arts Guru
[metaslider id=11061 cssclass=" alignnormal"]

By Caroline See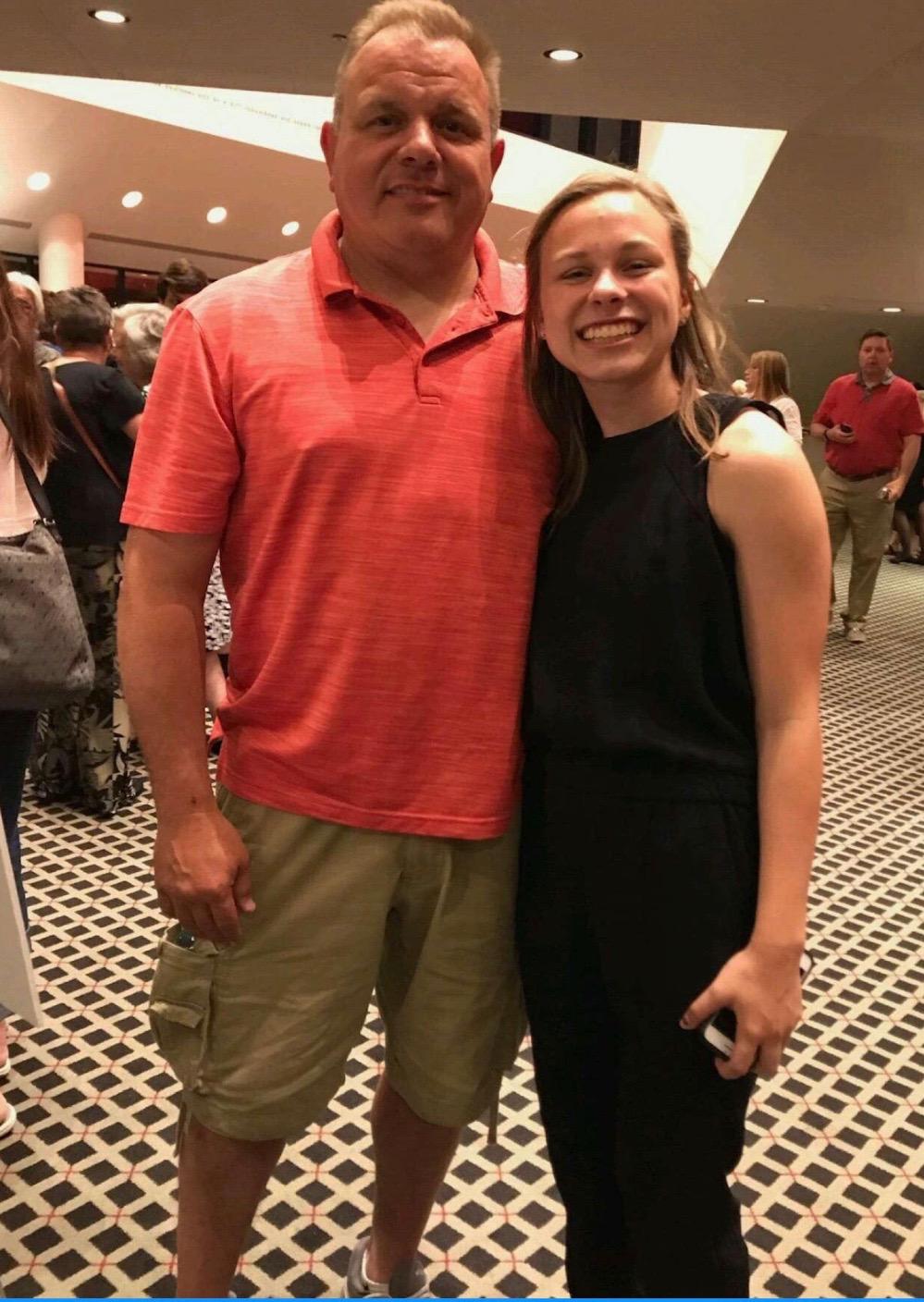 It was the year 2005, the Rodman family: Chris and Christine and their children Carter, Quinnie, Emma, and Sky all gathered at their grandma's house for a holiday gathering. Little 4-year-old Quinnie was dressed in a Iowa Hawkeye cheerleading uniform while she stood under the Christmas tree and poured her heart out into her first performance of her life, saying "Now you listen here, Mr.! I don't wanna be stepped on!" As she flawlessly recited the monologue from "Charlotte's Web," her older brother Carter wound up his arm and nailed her in the head with a football. Carter and family laughed, while Quinnie got up with a smile and finished her performance. Quinnie's father, Chris, remembers this performance vividly, because he knew from that very moment, Quinnie was going to be a performer.
Quinnie has always been exposed to music. Both her parents grew up musically talented, and Quinnie followed as she was constantly singing, learning to play flute and piano, and teaching herself to play saxophone. Scott Weber, Quinnie's band director, noted that Rodman has played lead alto saxophone since freshman year, and has always been able to pick up rhythms quickly. Quinnie is a drum major in the band.
Quinnie was greatly influenced by her mom's side of the family at their Christmas gatherings. "The Kimms would get out the accordion, guitar, and several other instruments to pass around," said Chris. "Everyone would either be playing an instrument, or singing, and dancing around together." Chris described Quinnie at the age of one and two years being very small, and still bald yet speaking quite articulately: "She kind of freaked people out because she looked like a little baby but she would talk in full sentences," Chris said. "We'd be at the grocery store and instead of saying, 'Me want Cap'n Crunch,' she would say, 'Dad, I would like the Cap'n Crunch cereal with the berries in it, please!'"
Through the years Quinnie was always putting on shows with her sisters on the trampoline, organizing fashion shows with her new school clothes, and singing in the kitchen with her mom while they made cookies. She participated in several years of Odyssey Theatre, a children's drama club, where one of her pre-show traditions was born. Rodman explained how everyone would hold hands in a circle and tell each other, "If you need me I will be there." She still carries this tradition with her by finding others who did Odyssey to recite the hopeful message with before a performance.
Quinnie showed signs of great potential growing up, but Chris remembers realizing her great passion for what would end up being her future at the Paramount variety show "Follies" that Quinnie acted in at 11 years old. "Clara Conroy had talked Quinnie into trying out for the Paramount's 'Shaboom!' with her, and low and behold she made it," said Chris. "Before we knew it, we were sitting in the big, beautiful Paramount watching our little girl saying her lines proudly to the huge crowd, sing her heart out, and dance all over the stage."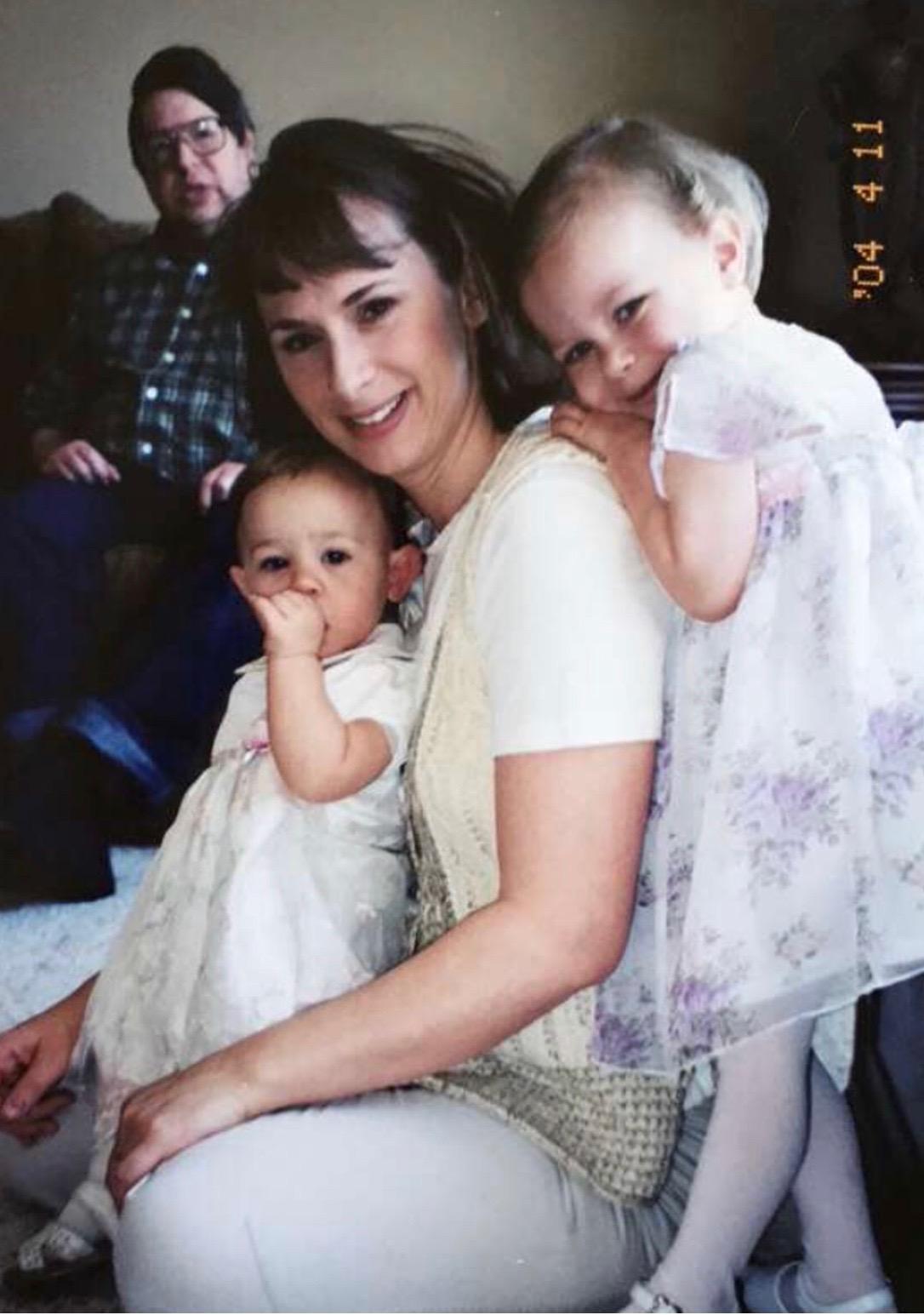 One year later, Quinnie Rodman nervously paced back and forth through the hallways of the Mount Vernon Middle School to prepare herself for her first school choir concert. The auditorium was filled, and the butterflies were flapping their wings in the little stomach of 12-year-old Quinnie as she prepared for her first school solo in director Kristin Anderson's sixth grade choir concert. Quinnie remembers the overwhelming nerves she felt as she made her way to the microphone in front of all her friends and family. As she took a deep breath and began to sing her heart out, she knew standing on stage, creating emotion for the audience to feel, felt as if everything was right.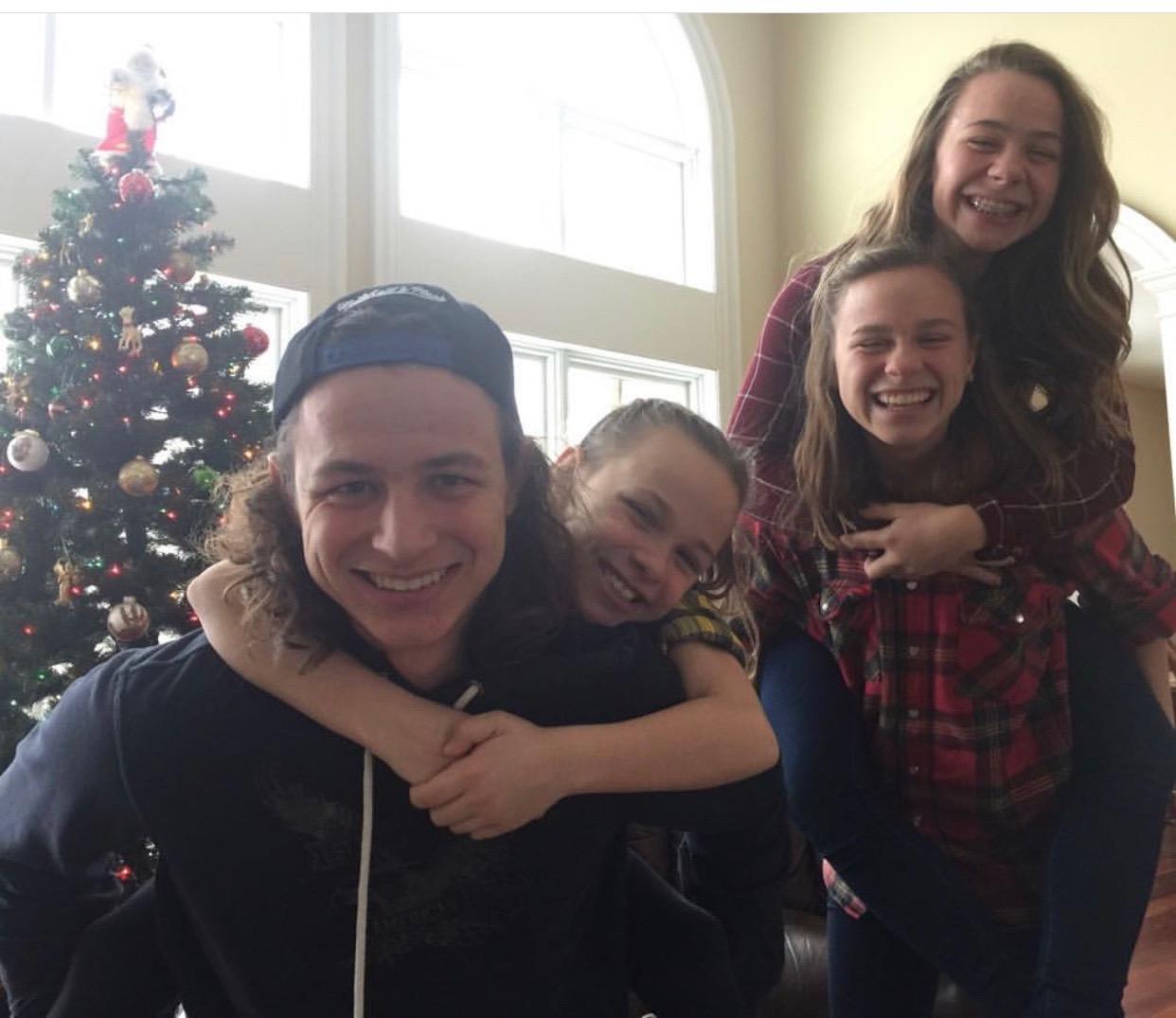 Both the MVHS choir director Thad Wilkins and the band director Scott Weber said they learned right away Quinnie was passionate, energetic, and talented in every aspect of music. Quinnie's passion is easily seen while she performs. Weber said his proudest moment of Quinnie was during the halftime show of their last marching band performance. "I was wondering why the band's sound and ending shout was unusually quiet; but then looked closer at the band, and noticed everyone mirroring the tears Quinnie had running down her face." He said seeing how much she cared about the band, and the connection between her and the band was touching.
Through Rodman's six years of choir, she says her favorite song she's ever sung was "Always Something Sings," a song based on a poem written by Ralph Waldo Emerson she sang her sophomore year in concert choir. "It's so powerful and the meaning of the song stays with you the rest of your life," Quinnie said. "I just love how it teaches you when things can be bad, music will always be there to make it better."
Quinnie has grown tremendously as a person through the activities she participated in. Chris explained how the fine arts have done many things for Quinnie like helping her express herself, but mostly taught her to take chances, such as winning the lead role in last year's musical. He said, "Initially when she tried out for The Little Mermaid, she was going for either Sebastian or Ursula, but at the last moment she told me, 'Forget it! I'm going for it! I'm gonna try out for Ariel!'" Rodman was so excited when she got the part because she "finally got to play a girl part." Wilkins said Quinnie exceeded his highest expectations with how she took on the role of Ariel.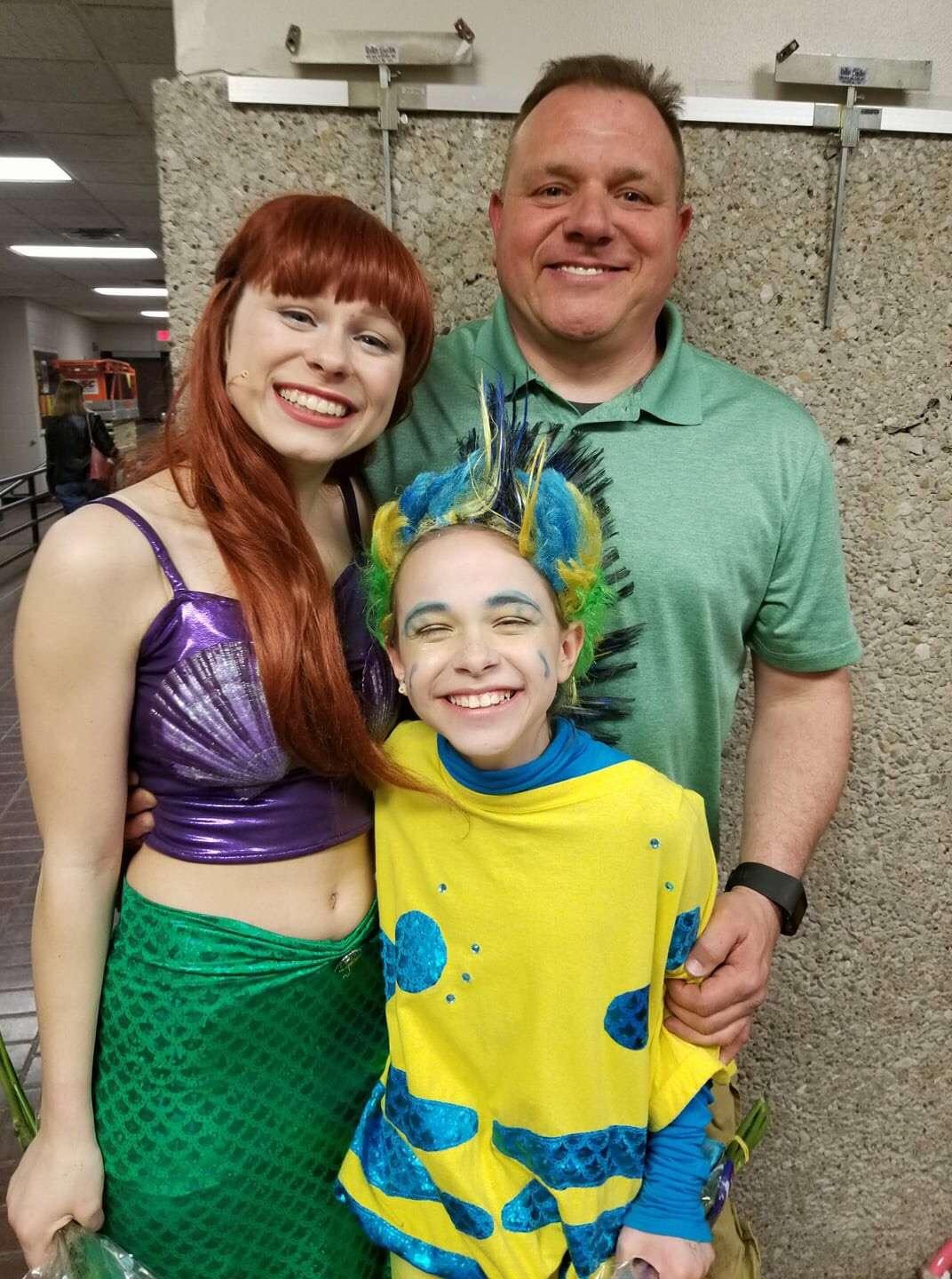 Chris credited Quinnie's unwavering determination with Christine's example she set through her cancer treatment.
"Watching my mom go through chemotherapy, and other cancer treatments really put things in perspective for me," said Quinnie. "It really taught me to look at the big things in life, and not let little bumps in the road worry me too much." Quinnie constantly looks for the positive outcomes of a situation rather than focusing on obstacles in the "roadmap" of her life.
The Rodman family was devastated when Christine passed away in 2010 from breast cancer. Chris remembers the tragic event leaving Quinnie "a mess." Quinnie was heartbroken, as her beloved singing partner and role model was gone from her life. Quinnie was very close with her mom; they were so much alike," Chris said. "If you ever miss Christine, all you have to do is talk to Quinnie. Quinnie is just like her momma. If you tell her she can't do something …ha stand back and watch her!" Quinnie's sadness flipped like a switch. "One day she just came up to me and said, 'Dad, I'm done crying, from now on, I'm going to live my life and make mom proud.'"

"Quinnie was very close with her mom; they were so much alike. If you ever miss Christine, all you have to do is talk to Quinnie. Quinnie is just like her momma. If you tell her she can't do something …ha stand back and watch her!"

-Chris Rodman
Weber said he felt connected to Rodman when learning the hardships she faced growing up, and through the years she has grown to feel like a daughter to him. He's grown so close to the family that Weber took Christine's ashes with him on Ragbrai, a bike ride across Iowa, last July. 
Wilkins recalled when he first met Quinnie he noticed right away that "she always wanted to do things right and would work hard until she saw it perfect."
Chris explained how he tried to calm Quinnie's nerves at times, by telling her the worst anyone could tell her is no, and if they do, that only pushes you to work harder to prove to them they missed out on what you had to offer.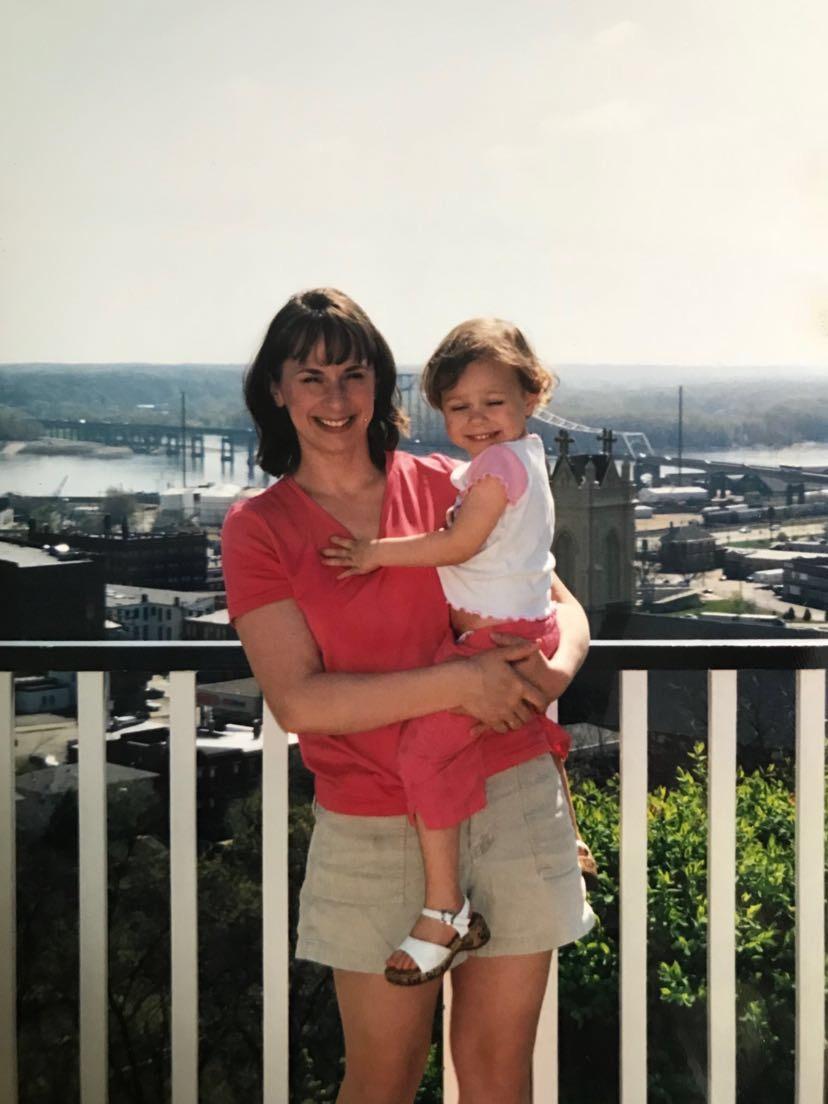 "Although I never made All-State, the experience helped me become a smarter singer, expand my comfort zone, meet new people, and learn to be self reliant," Quinnie said. "As long as you've worked hard, and prepared as much as possible, there's nothing more you can do but be thankful for the experience." She explained how practicing for All-State developed a good sense of hard work, which is a very important principle to her to live by.
Wilkins said his proudest moment of Quinnie was her maturity after not making it, through staying positive and being happy for her classmates despite her disappointment.
He recalled a life-changing experience while driving back from Quinnie's performance of "Part of Your World," a song from "The Little Mermaid" at the Triple Threat award program in Des Moines. After her performance which left many in tears including her dad, Chris had even more confidence and pride in all Quinnie's hard work, and driven attitude paying off. He knew show business was risky to get into, but he wanted Quinnie to know she had the option and support of a career in performance if she wanted it.
On the drive home Chris told Quinnie, "Screw it! Quinnie if you want to go for it, do it! I'll always be here for you! Home will always be home, and your bedroom will always be there for you. I have your back, so do whatever you have to, to follow your dreams!" Chris chuckled as he sarcastically explained to Quinnie, "If things don't work out, you can always fall back on David (Quinnie's boyfriend) because he'll be rich from all his nerdy computer, and engineering knowledge."
Some of Chris' proudest moments of Quinnie are seeing her grow into a beautiful person. He said, "Just things like when she made homecoming court and money was tight, and she needed a dress to wear, she was so respectful. I came home to her washing dishes, folding laundry, and cleaning right and left. I asked her what she was doing and she told me, 'Well you gave me that money for a dress, the least I could do is help out around here.'" Chris said Quinnie helps her little sister Sky with homework when Chris is tired, and she's always busy, but never complains about helping out with the family.
Another time Chris was extremely proud of Quinnie's maturity occured when she didn't run the time she needed to make it onto the 2018 girls' cross country districts team. Chris said, "She cried for a few seconds, gave me a big hug, and told me 'Thank you for coming, I love you, I'm going to go find my girls.'" Chris said he was so proud of her sportsmanship and leadership.
In the midst of Quinnie's various involvement in fine arts, she also volunteers to coach speech groups. She said she wanted to be a speech coach in order to further educate herself in her future major of music education. Quinnie explained how she loves the feeling of seeing her groups succeed. "Now I know how teachers feel. It just makes me so proud to see all the work pay off."
Quinnie's plans for herself in the future include attending a school with a great music program and study music education. "I'm so passionate about music, and I want to teach kids how to love music," she said. Quinnie keeps herself busy with participating in plays, cross country, speech, spring musicals, community theater, working, and education.
Many have noticed Quinnie's hard work, and passion for activities including the local news channel, KCRG. Quinnie was elected student of the month for November in KCRG's contest.