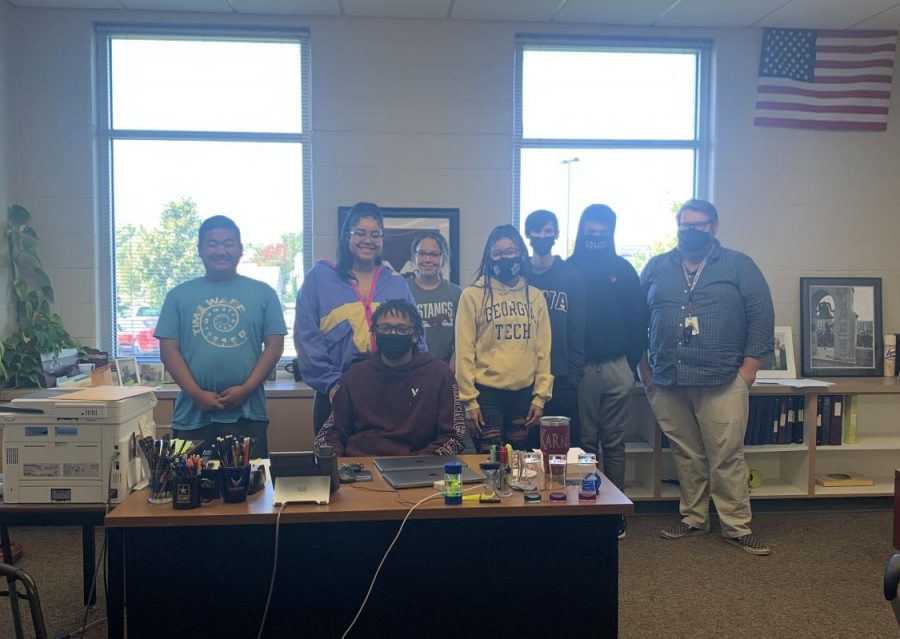 Lilly Krob
Students of Color Club is a new group that was started last year by English teacher Ned Kelly, counselor Brett Karkosh, and student teacher Colin Robinson. The club was created to be a safe place for students of color to go to and express themselves. They meet on Tuesdays during block lunch and homeroom time in Karkosh's office. 
The group talks about topics relating to social justice, cultural boundaries, and personal experiences.
"When I moved here it was a way I made friends and connections," said junior Joyce Daoud who moved to Mount Vernon at the beginning of last school year. Because Daoud wasn't in any other activities, the club was a way for her to meet other people like her. Daoud is a co-president of the Students of Color Club along with senior Saqua Werling.
Werling said that the "point of the group is to validate people's experiences." Werling talked about how it's hard to be a young person of color today because of society's standards in beauty, and the group helps by understanding what the others are going through.
Eli Krob, a senior, hopes that the Students of Color Club will help people in the school to understand minorities from their perspective. The club is an opportunity to help all students feel welcome in Mount Vernon High School.