Calling Up a Friend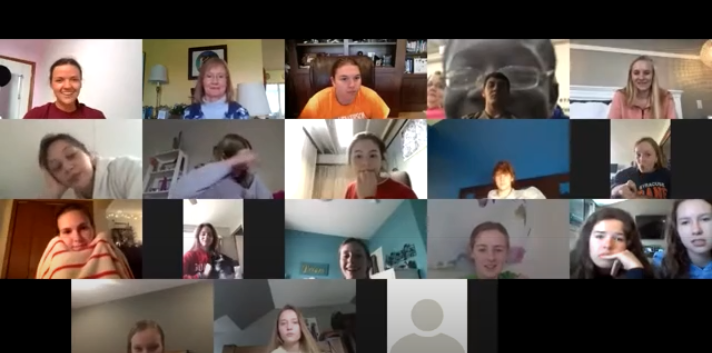 Social distancing hasn't stopped students from learning different languages. In Spanish teacher Sue Diebner's class, the Spanish 2 and 4 students collaboratively worked together to continue their studies. Mrs. Diebner assigned a phone call project to get the students actively talking and practicing their Spanish skills. The students recorded themselves explaining what activities they have been involved in during high school, what they have been doing to stay busing during quarantine, and asking questions for the other students to respond.
"I thought the phone call project was really cool," said senior Nicole Theobald. "I got to talk to people who I haven't been able to in a long time." In Theobald's video, she explained how she likes to sing and has been doing a lot of it over the break. She also said that she misses her friends and wishes she could hang out with them. 

Ty Fall is another senior who participated in the phone call project, and he agrees with Theobald in saying it was a good activity to get students talking to one another. Like most students, Fall is still adjusting to online school. "It's nice that it still feels somewhat like I'm in school, but it is an abrupt change," he said.
Other students, like sophomore Lily Booth, have been adjusting to Spanish class just fine. "Spanish is still entertaining because Mrs. Diebner is always singing and having fun," she said.

Even though the students aren't participating in as much conversation as they would in person, they are still getting some Spanish practice every week from their Zoom classes. "It helps us work on our Spanish when we can't be in school," said sophomore Avery Plathe, who is sad that she can't see her classmates in person, but is adjusting to seeing them through a screen every day. 
The students are grateful to still be practicing their language skills and are excited when they can say "hola" face-to-face.