Football
,
News
,
Rotator
,
Video
— By
The Mustang Moon admin
on March 4, 2018 7:23 am
Video created by Cooper Becthold, Nolan Brand, Garrett Hormann, Logan Kelly and Thomas Meineke
Drew Adams was the Mount Vernon quarterback from 2014-2017. Drew excelled in the sport, breaking many school records. He holds Iowa's record for the most touchdown passes in a career, with 106. He led the team to two UNI-Dome appearances. After leaving his mark on Mount Vernon he will to pursue his career at Grand View University.
This video is one of a series created by high school students for the Smithsonian Institution's Museum on Main Street exhibit Hometown Teams: How Sports Shape America which will be on display at the First Street Community Center in Mount Vernon, Iowa, from March 18-April 29, 2018.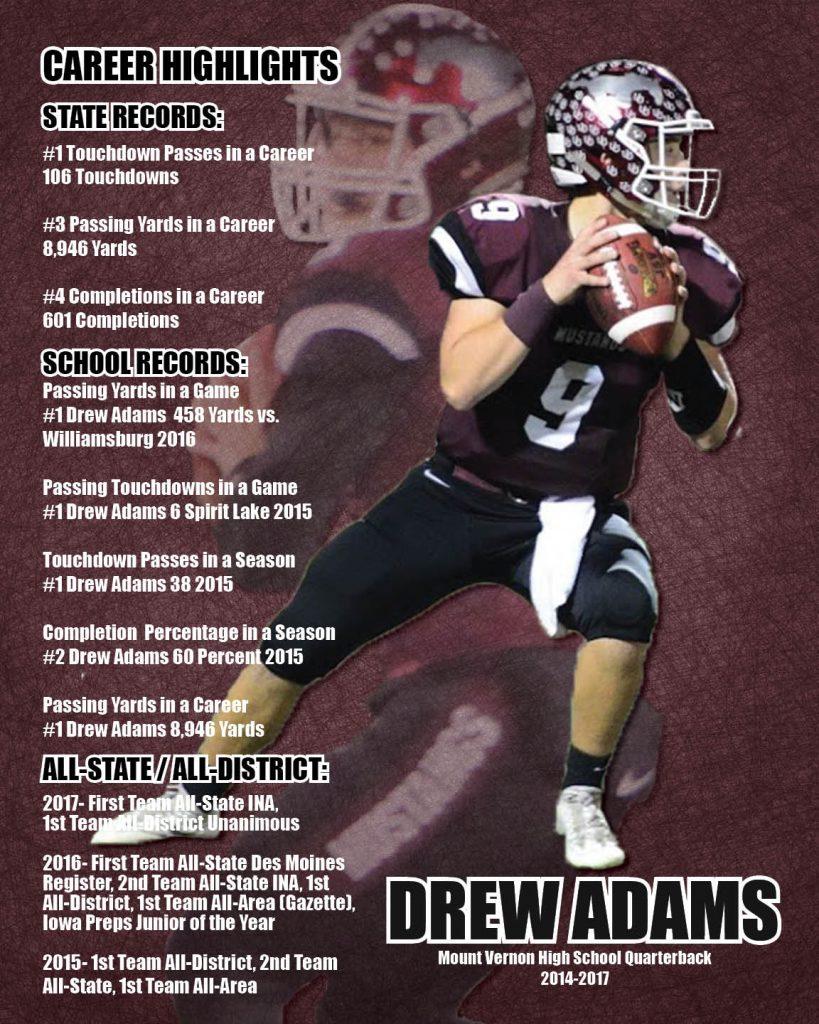 To read more about Adams' achievements, read Adams Breaks All-time Record
Tags: drew adams, football, hometown teams, iowa, mount vernon, smithsonian, touchdown, video