Video
,
Volleyball
— By
The Mustang Moon admin
on February 22, 2018 11:27 am
Video created by Mount Vernon sophomores Jace Delancey, Jeremy Kline, Megan Zobac, Paige Emig, Kailey Shannon, and Sam Stoner
"Be the best possible teammate, have the best possible attitude, give the best possible effort." – Jeff Meeker
Jeff Meeker, head coach of women's volleyball at Cornell College, has over 15 years of experience. In these 15 years Jeff has improved the volleyball program by encouraging his players to be the most successful, positive, and hardworking people on and off the court. Jeff has many career accomplishments including a record of over 300 wins and several conference victories. Jeff also has won the title "coach of the year" a total of eight times.
Assistant coaches Brianna Strong and Polly Blythe tell us in this video about Meeker's positivity towards his players and his passion about the Cornell volleyball program. Also interviewed are his daughter who plays for Cornell, Sydney, and the Athletic Director, Keith Hackett. his video is one of a series created by high school students for the Smithsonian Institution's Museum on Main Street exhibit Hometown Teams: How Sports Shape America which will be on display at the First Street Community Center in Mount Vernon, Iowa, from March 18-April 29, 2018.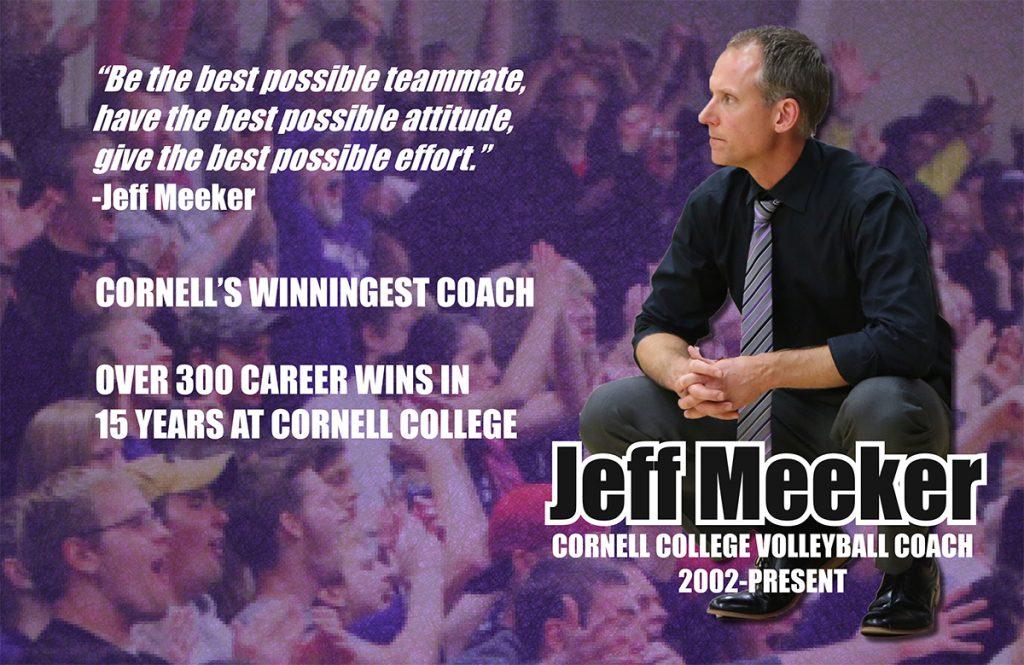 Tags: cornell, jeff meeker