Rotator
,
Video
,
Wrestling
— By
The Mustang Moon admin
on February 5, 2018 5:28 am
Video created by Caitlin Babcock, Mattie Hansen, Lauren Hauser, Reagan Light, Kendra Streicher, and Caroline Voss:
Vance Light is the head wrestling coach at Mount Vernon High School. He was inducted into the wrestling hall of fame in 2016. He has coached 63 state qualifiers,  three state-qualifying dual teams, six WAMAC conference championships, and five individual state championships. His wrestlers say Light's success as a coach is due to his skills at building relationships.
As a high school athlete, Light  was a four-time state qualifier. His first year of high school wrestling he placed second, as a sophomore,  he placed fourth, then finished both his junior and senior year with state championships. His experience as a wrestler informs his coaching.
This video is one of a series created by high school students for the Smithsonian Institution's Museum on Main Street exhibit Hometown Teams: How Sports Shape America which will be on display at the First Street Community Center in Mount Vernon, Iowa, from March 18-April 29, 2018. This post was updated March 4.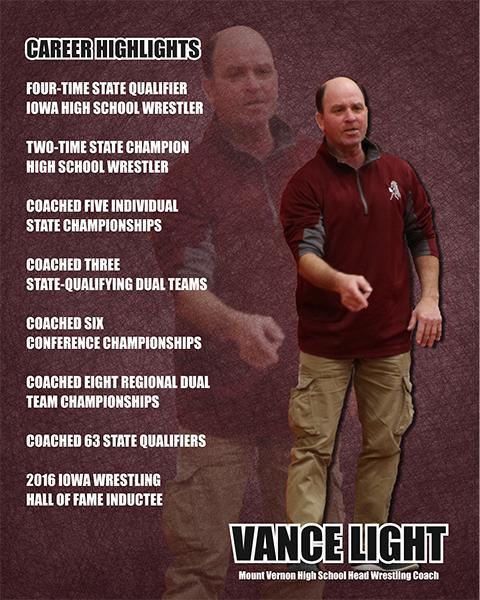 Tags: hometown teams, vance light, wrestling