Football
,
News
,
Rotator
,
Spotlight
,
Video
— By
The Mustang Moon admin
on January 21, 2018 5:42 pm
Video by Drew Adams, Nick Leopold, Casey Noska, Max Siders, and Garrett Welch
Tristan Wirfs (Mount Vernon High School Class of 2017) was an extremely successful athlete in high school, becoming an offensive lineman at the University of Iowa.
In wrestling, Wirfs was a state qualifier his sophomore and junior years and finished his career being the Class 2A State Heavyweight Champion his senior year.
In track, he was a three time Drake Relays Champion, won three state titles in discus, two state titles in shot put, and was named Gatorade Player of the Year. He holds the school record for shot put and discus at Mount Vernon.
Finally, Wirfs was first team all district in football for three straight seasons, named to the Des Moines Register Elite All-State team his senior year, as well as being the Class 2A offensive lineman of the year.
Wirfs participated in the U.S. Army Bowl and was named the Gazette Male Athlete of the Year before starting his football career at the University of Iowa.
This video is one of a series created by high school students for the Smithsonian Institution's Museum on Main Street exhibit Hometown Teams: How Sports Shape America which will be on display at the First Street Community Center in Mount Vernon, Iowa, from March 18-April 29, 2018.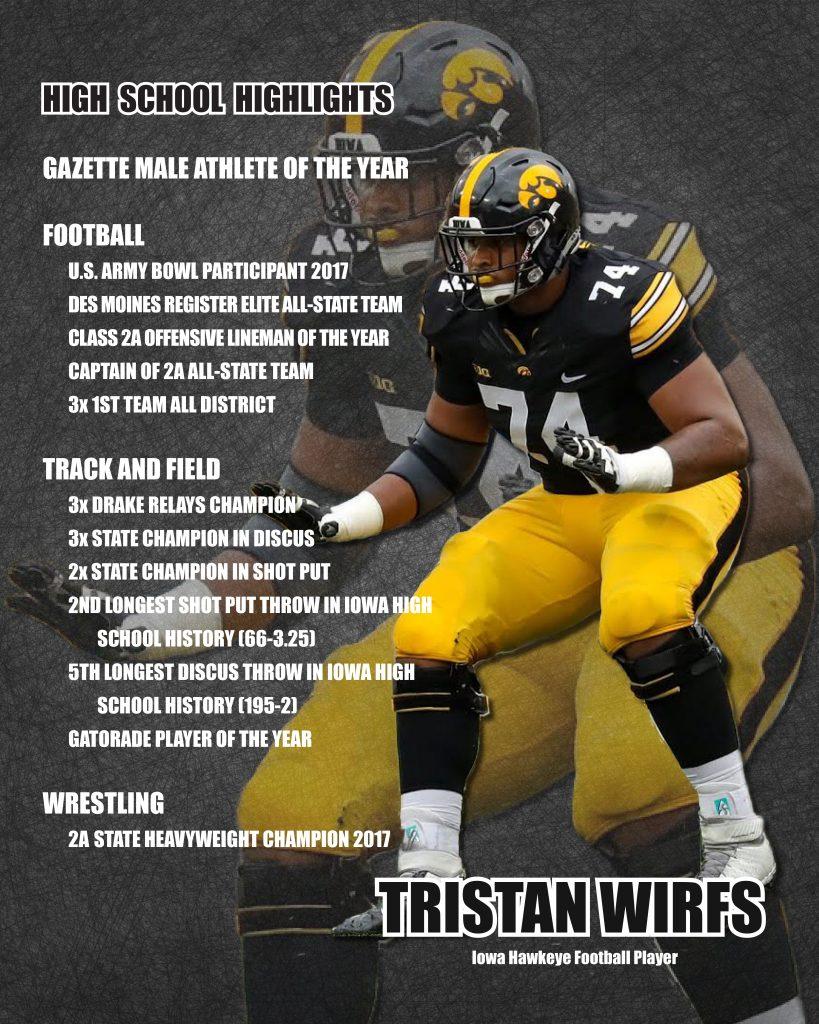 Tags: Tristan Wirfs