Activities
,
Rotator
— By
MVHS Staff
on December 8, 2017 10:23 am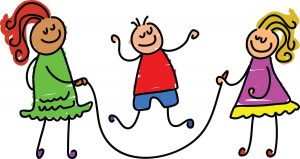 By Lauren Hauser
A new program "Best Buddies" stands as a welcome addition to MVHS. It was introduced to our school and is run by senior Cameron Weaver and counselor Kathryn Baron.
Best Buddies is a non-profit program that promotes inclusion of all students in our school, including those with intellectual or developmental disabilities (IDD's). The program also is looking to create new, one-to-one friendships. "It is very important because I think that everyone needs a friend and something like a disability is uncontrollable, and shouldn't mean someone can't have friends," said Weaver.
Weaver attended a Best Buddies conference this past Summer and brought ideas back to MVHS. "I came away with so much motivation and compassion," said Weaver. "Best Buddies has already made an impact on my life, and my journey with the organization has just started."
"My favorite thing about Best Buddies is that our students are working together to start an international program here at Mount Vernon," said Baron. She said she appreciates "starting and acknowledging tough conversations about how we treat our peers and the friendships that can be created."
Best Buddies has the opportunity to make changes in our school and positively impact the lives of students. "Right now we have about 15 members but we are always looking for more!" said Baron.
The next meeting for the group will be after winter break. Contact Cameron Weaver to get involved.
For more information visit: https://www.bestbuddies.org/