News
,
Rotator
,
Uncategorized
— By
MVHS Staff
on November 27, 2017 8:50 am
By Chase Martin
The most popular category of applications that reach out to everyone in our school are social media apps. People use phones for socializing in more ways than texting, calling and face timing. A person you may know/follow may post a personal status and/or picture update on social media to communicate to the world. A survey of students from all the classes in the high school, shows the new top 5 social media apps in our school. The order of popularity may be surprising:
1. Snapchat
2. Instagram
3. Pinterest
4. Twitter
5. Facebook
Snapchat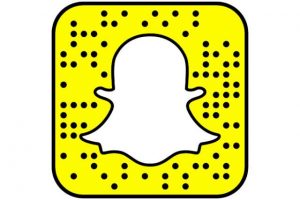 Snapchat was originally for person-to-person communication, but you can now use it for many things like sending short videos, live video chatting and messaging. You can create Bitmoji avatars similar to your facial features serving as a type of profile picture. You can also share photos and videos by putting it on your story that is broadcasted to all of your friends on Snapchat. There's even a "Discovery" area within the app that is designed to show you most recent and breaking news from major publishers like Buzzfeed and Daily Mail, that can be later used for a topic discussion in class like Journalism. Snapchat has also recently added Memories, a feature allowing you to save snaps (photos and videos) and stories to a private area in the application. Snapchat is about instant communication, through photos and videos, which are sent or received on your mobile phone. With Snapchat, you can send a photo of yourself to a friend, they can open it, screenshot it if they want, and reply back with their own photo or video response. Sophomore Chloe Bunch said, "I like Snapchat more because it's just like texting but you can interact with people more and have more understanding because you have the option to see their face when having a conversation." Before Snapchat, social media wasn't mobile or instant, and it was all about gathering data, like statuses, tweets or photos and videos. Other features include adding various filters to your snaps, and showing your live location on a world map.  You'd post all those things online so that all your friends could comment, like & favorite them. There's so many different uses for this app. There's no question as to why this was first on the survey.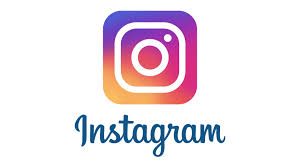 Instagram
Instagram can be used in 7 different languages to expand to users around the world. This characteristic can be used in Spanish and/or German class. Instagram's setup is very simple. Hence the name Insta-gram. The app enables the user to upload photos, short videos and posts about their personal events and any other information they'd like their followers to know. You are able to follow your favorite celebrities, musical artists etc. When you are on their page you can comment on the posts. Trying to keep social media users engaged, most specifically high-schoolers, Instagram is second to none. Senior Connor Bilden stated that "Instagram has always been a great pastime and even is sometimes a way I spend my free time." Instagram has massive benefits. Instagram is not just used for recreational socializing. Businesses can advertise by uploading pictures of their product and news trails related to their business to make the average user more familiar with that business or product(s) being advertised. This can spark the mind of a student to start his or her own business. With Instagram the businesses can actually target a certain user by examining what that particular user searches which enables the user to follow them and/or share with their friends/followers.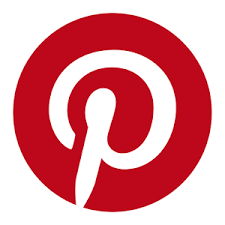 Pinterest
Pinterest is an app where you can discover new recipes, clothing, food and much more.  The social part of Pinterest is all about following people and posting items on your board. Sophomore Annie Leopold stated that "Pinterest is a more positive social media where people can share creative ideas as well as discover them." This is also how you fill up your home feed with stuff that you're personally interested in. If you come across someone who Pins (favorites) things you like, you can follow all their boards or just the ones you like the best. Sometimes you may follow someone's boards and then notice that you're not into the things they're saving. All you have to do is go to your board to unfollow it, or unfollow all of their boards.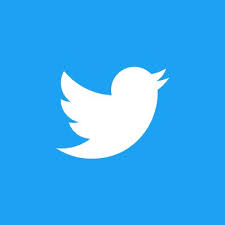 Twitter
Twitter is the fourth most popular social media network in the our school. Twitter uses a micro-publishing app which only allows users to write 140 characters or less in their messages, these are called "Tweets." Senior John Butz said, "Twitter is a great way to hear about the most recent things in our community like sports & other events anywhere in the world. It all just depends on who you follow." With the Hashtags which are very popular when using twitter, you can reach a much larger audience and be a part of any social movement or event from anywhere in the world. For example like our live updates of the sports games on our homepage. Twitter has become the fastest most convenient way to get the word out into the world, for businesses, individuals, schools, brands and even governments including the President.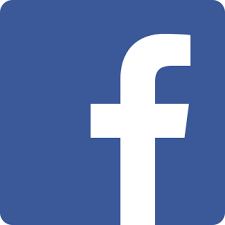 Facebook
With Facebook we were not just allowed to be connected to people from all over the world, share updates, post photos, upload videos and chat with the Facebook Messenger App. You could form a modern-day kind of friendship with professionals, businesses, public figures, celebrities, classmates and our teachers that we couldn't have before. Some would say we could just use Gmail, which is a good point that seems to be true due to ratings on the survey. I couldn't even find a student in our school who had voted for Facebook in the survey. It isn't very popular anymore with students due to Instagram, Twitter and Snapchat passing it up altogether.
Social Media has definitely affected us all. We may take for granted some benefits these social media apps give us because we are quickly getting familiar with digital social media. There are numerous new opportunities we didn't have not too long ago. I've only showed you five of the many social media platforms that have spread to a small town in Iowa and already spread across the whole world.