Spotlight
,
Uncategorized
— By
The Mustang Moon admin
on November 9, 2017 1:04 pm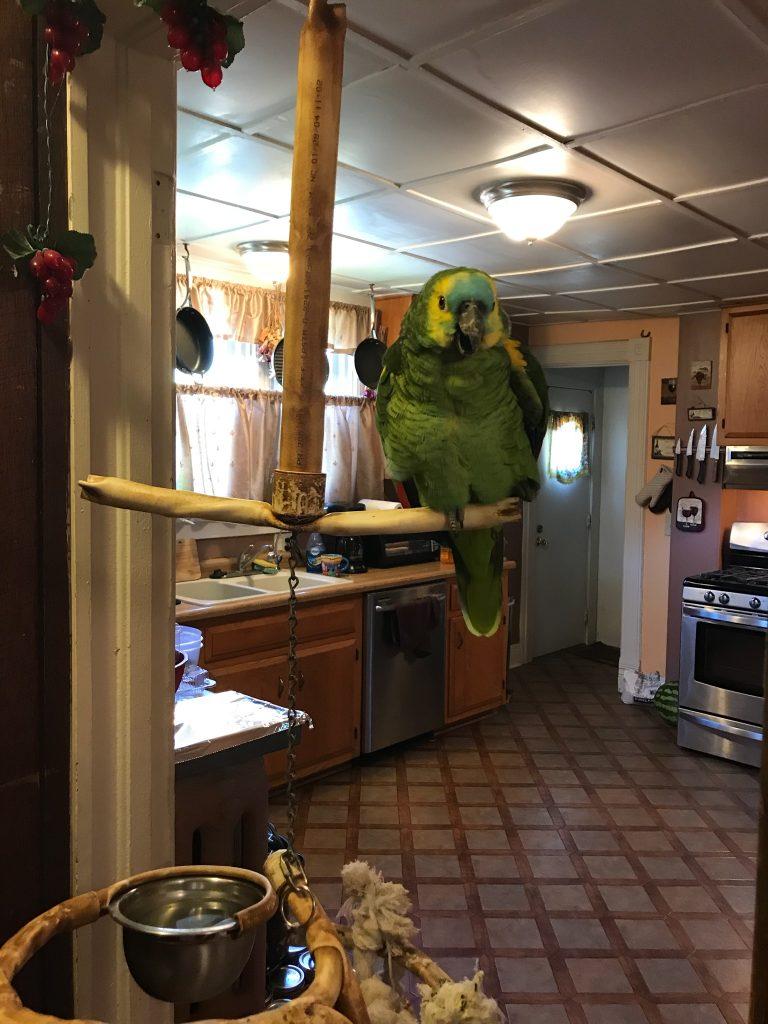 By Antonio Cabrera
A majority of people have some sort of pet. Some choose cats and dogs while others get more exotic pets. For example, junior Dario Kristic has a yellow headed amazon parrot named Rosie.
The parrot is an endangered species in Mexico, and is a popular choice for people looking for a pet parrot.
Kristic described his parrot as green, noisy, shy, and he says it talks a lot. The parrot has a green body and has a yellow head. Kristic says he likes parrots a lot which drove him to get one. "The funniest thing Rosie has done was fly off its perch and float down like a chicken while sounding like a chicken that was going crazy," he said.