Columns
,
Opinion
— By
The Mustang Moon admin
on October 2, 2014 8:38 am
Opinion by Kelsey Shady-
With the homecoming dance, comes stress. Mostly about your outfit or hair, maybe about getting a date or where you're going to go for dinner before. But for some students, they have to worry about something different. How they are going to dance.
Grinding is a very popular way to dance at MVHS for some students. For others, they find it strange, disgusting and very weird. They just don't understand how people can find rubbing your butt all over other people can be enjoyable. It's also very strange to watch. Some students have the guts to dance differently, and good for them. Unfortunately they are judged about the way they choose to dance.
If you ask around, not many students would say they grind at homecoming because they truly enjoy it, they grind because they don't know what else to do.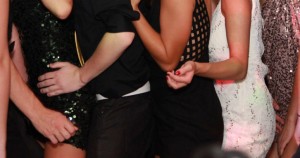 Tags: dance, grind, grinding, homecoming, opinion