News
,
Spotlight
— By
The Mustang Moon admin
on October 14, 2013 3:37 pm
By Levi Williams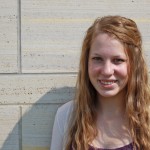 It's the middle of March, and you are slowly walking to your next class exhausted and anxious for spring break. You sit down and listen to your teacher talk for what seems like forever, and the thought of spring break keeps coming to your mind. But for one lucky junior, Gabrielle Hasley, is in South Padre enjoying amazing weather on the beachside.
"My family and I agree that this was the best vacation we have taken together so far," said Gabby. It was the furthest she has ever traveled for a vacation so it was really exciting for her. Gabby lives out in the secluded country so she was always excited to go someplace far away.
Gabby said she always enjoyed the peace and quiet from living in the country, and South Padre offered that same feeling. She stayed in a beach house with her family next to the ocean. The beach was always empty and she could really enjoy the stress free feeling that we all have enjoyed.
But of course no vacation can go absolutely perfect for anyone. One of the activities the family enjoyed was going on a pirate ship to see the dolphins. For Lawson (8), Gabby's little brother, it was his favorite part, but not for Gabby. At the bottom of the ship Gabby was trying to do a handstand but fell and hit her lip. "It was really painful and embarrassing for me," said Gabby. As embarrassing as it was for Gabby, her siblings found it kind of amusing.
One of the more enjoyable things that they did was parasailing. For Gabby, this was her favorite part. "It was amazing to see everything beneath me when I was so high above the ocean," said Gabby.
Gabby said that she and her family even had to wake up really early one morning to see the sunrise. She took many good pictures and said it was an amazing view. "I really am not a morning person, but this was totally worth it," she said.
The whole vacation was a lot of fun for the entire family but there were a few moments that were not as fun as others. Gabby's little sister Allie, a freshman, was at a zoo and she dropped her brand new phone into a cage. The phone was in a pond of two feet deep of water and 12 feet deep of mud. People were called to retrieve the phone for her and it caused a scene for Gabby and her siblings. "It was really embarrassing for all of us. Everyone was watching us like we're crazy," said Allie.
Lawson, Gabby's little brother had said that was not even the worst thing that happened. He said that they were riding horses on the beachside but that it was freezing cold that night. "There were so many great views on the ocean, but it was so cold we had to stop riding and go warm up," said Lawson about that night. It was so cold that night that Gabby and her siblings stopped and warmed up in a portable bathroom.
All in all Gabby's family all enjoyed their vacation. There were so many great sites, the ocean was beautiful,and they had the opportunity to do so many fun things. The family would love to go again because it was so much fun, but they like to travel somewhere different every time.
"It was great being away from school to go on this amazing vacation," said Gabby.It was a lot of fun for everyone, so she says she would definitely like to visit again.
Tags: spotlight